You are here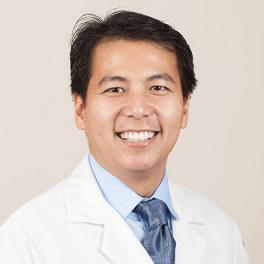 Eduardo N. Pinto MD, FACP, SFHM
Specialties: Hospital Medicine
Board Certified: Internal Medicine
Languages: English
---
General Info
Medical School/Degree: University of Santo Tomas
Hospital Affiliations: Orange Regional Medical Center,Catskill Regional Medical Center
Residency: Internal Medicine, Lincoln Medical and Mental Health Center, Bronx, NY
Internship: Internal Medicine, Lincoln Medical and Mental Health Center, Bronx, NY
Clinical Interests:
Critical Care Medicine and Integrative Medicine
Year Joined: 2004
---
About Me
What made you want to become a health care provider or what is your earliest memory of wanting to be one?
I find it interesting that a lot of people in Medicine, or healthcare for that matter, get inspiration to become healers from experiences with loved ones having been quite ill, or having experiences with death in the family. I am no exception. The earliest memory of my having any inclination to become a physician was when my grandfather was diagnosed with advanced colon cancer, had palliative surgery, and eventually went home in his last days. I was ten years old then. I still have very vivid memories of me feeding him with bananas that I mashed in a bowl and some cold water given by a spoon. He passed away quietly after being home for 3 days.
What do you love most about your specialty? / Why did you choose your specialty?
I chose Internal Medicine because I really did not have any strong inclination towards any one particular subspecialty. Back then when I first started off, Hospital Medicine was relatively new but I felt attracted to it because of the acuity of care, and the quality of life that it offers. So I dove into hospitalist work and love it. It allows me to work at my own pace. It gives me the opportunity of being able to talk to patients at length without having to rush - especially those patients and families who need me most who are not always necessarily the sickest. Working alone, I wouldn't have to worry about inconveniencing any staff for working late. And lastly, I see the most interesting pathologies in my practice.
How do you connect with your patients?
I make it a point to shake hands with my patient, if possible, and introduce myself before anything else. After than I connect with all the empathy and utmost care that I can provide sincerely. My training and the mentors who I crossed paths with in the past have always emphasized the need to listen to patients. More often than not, patients themselves have a good sense of what is going on with them, and though training dictates that we go through clinical algorithms for diagnosis, in my experience, patients often have an idea of what's going on be it physical, or even on an emotional or psychological level. In most cases, once the psychosocial aspect of illness is unearthed, the patients are able to deal with the illness better or even promote healing itself. I like the idea of the biopsychosocial model of health and illness. Sometimes, just listening and talking to my patients goes a long way towards healing. I like the idea of medicine that is tailored to the patient's needs, and not to the caregiver.
What are your interests outside of the office (hobbies, activities)?
I love to cook and probably would have been a chef if I did not become a doctor. I love the beach and hanging out with my wife and kids, read a good book, and lounge in a chair by the sunset.
What is your advice for your patients?
That a lot about health has to do with what we think. That medications do not always solve everything. That we become what we think. That stress is a matter of perception and how we react to things, and not necessarily something external exerting a force on us. And lastly, that they have more power over their health that they realize.
---