You are here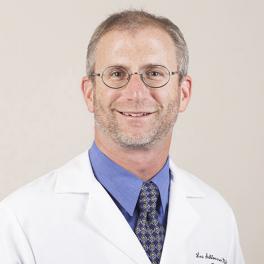 ---
General Info
Medical School/Degree: Albany Medical College
Hospital Affiliations: Garnet Health Medical Center (ORMC), Garnet Health Medical Center - Catskills (CRMC)
Undergraduate: Cornell University
Year Joined: 1999
---
About Me
What made you want to become a health care provider or what is your earliest memory of wanting to be one?
My grandmother had just retired and was beginning a new journey in her life, with my grandfather who was also retired. That plan changed suddenly, when months into retirement, she was diagnosed with acute encephalitis. The grandkids saw her several days before, then suddenly the call came that she was unresponsive on a respirator. She never regained consciousness and we never had the opportunity to talk with her again. This experience helped guide my interest into medicine during high school. I always enjoyed science, but it was very impressive watching the care my grandmother received from caring nurses and doctors. I wanted to be like these empathetic and knowledgeable healthcare professionals.
What do you love most about your specialty? / Why did you choose your specialty?
It was difficult for me to choose between caring for adults or caring for children. It's great being able to see a new family interacting with their newborn in the nursery and then jumping into a room with an 80 year old veteran who describes his/her experiences from years ago. As an Internal Medicine and Pediatric combined program graduate I am able to experience patients throughout the entire life cycle without limitation.
How do you connect with your patients?
Each individual brings different experiences into the office. Personalities are varied and never the same. I try not to be judgmental since there are many ways to deal with challenges and situations. Oftentimes there is no right or wrong but what is good for that person. I often learn from others, watching how they deal with their issues. If there is an obvious problem I try to gradually move to problem solving. My patience is one of my prominent character traits and I think my patients respond to this.
What are your interests outside of the office (hobbies, activities)?
I enjoy physical activities including mini triathalons and 10k races. SCUBA diving is something new my family got certified in. Drawing and painting are things I enjoy if there is time to get in the zone. I help manage/coach a soccer team, and serve on the board of trustees of my religious organization.
What is your advice for your patients?
I try to provide positive feedback. Change comes in small steps and in order to be successful in maintaining change you can't overwhelm yourself. Break down a challenge into smaller goals and you'll feel good about yourself, your efforts and your ability to conquer a problem.
---