You are here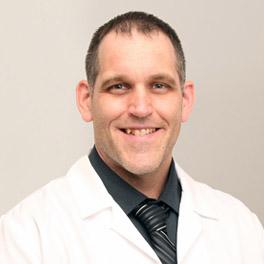 Shane Baker DPM
Specialties: Podiatry
Languages: English
Overall Rating of Provider
---
General Info
Medical School/Degree: New York College of Podiatric Medicine
Hospital Affiliations: Orange Regional Medical Center, Catskill Regional Medical Center, St. Anthony Community Hospital
Prior Experience: Orangetown Podiatry, Orangeburg, NY
Undergraduate: St. Thomas Aquinas College
Clinical Interests:
Diabetic foot management and diabetic wound care; heel pain, fractures, and general trauma to the foot and ankle; Podiatric sports medicine
Year Joined: 2014
---
About Me
What made you want to become a health care provider or what is your earliest memory of wanting to be one?
I was working in research, but I wanted to effect a change in people's lives on an individual basis.
What do you love most about your specialty? / Why did you choose your specialty?
In podiatry, I am able to work with all patient populations, from pediatric to geriatric, and I am able to treat using conservative and surgical therapy. In podiatry, I am able to effectively treat a patient initially and improve their situation on the first office visit.
How do you connect with your patients?
I believe patient education is the most important treatment. I will work with my patient in a team approach educating them on their condition and providing them with a treatment plan that can reach our health goals.
What are your interests outside of the office (hobbies, activities)?
I grew up in the Catskills and enjoy all it has to offer, including rafting, hiking, camping, swimming, and fishing. I like to participate in podiatric education activities to help educate others and improve my own knowledge and skill set.
What is your advice for your patients?
During the first appointment, a treatment plan will be created and it's important that both the patient and doctor share the same goal for the patients recovery. I will be there for my patient as they fully adhere to the treatment we've discussed. Recovery is a process, and will will work together for the best outcome.
---