You are here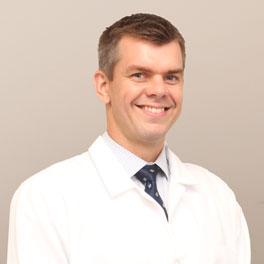 Overall Rating of Provider
---
General Info
Medical School/Degree: University of Michigan Medical School
Hospital Affiliations: St. Luke's Cornwall Hospital
Residency: Family Practice - Mount Sinai-Beth Israel Medical Center in New York City
Fellowship: Primary Care Sports Medicine at Rutgers-Robert Wood Johnson Medical School and Hospital for Special Surgery
Clinical Interests:
Sports related injuries and medical issues, musculoskeletal ultrasound, concussion, injury prevention, sports cardiology
Team Physician for Mount Saint Mary College Athletics, Kingston Stockade, and the U.S. Ski and Snowboard Team
Year Joined: 2017
---
About Me
What made you want to become a health care provider or what is your earliest memory of wanting to be one?
I grew up hearing stories of my great-grandfather, a doctor in rural Michigan who was very dedicated to his patients. He did house calls and took care of the same families for generations, and was often paid in chickens or other goods.
What do you love most about your specialty? / Why did you choose your specialty?
I love getting to help people return to activities that they enjoy.
How do you connect with your patients?
By listening carefully to patients, respecting their humanity, and celebrating what motivates them to get better.
What are your interests outside of the office (hobbies, activities)?
Camping with my family, cooking, playing basketball, exploring the Hudson Valley.
What is your advice for your patients?
Stay active!
Publications
Conway JJ, Krystofiak J, Quirolgico K, Como B, Altobelli A, Putukian M. Evaluation of a Preparticipation Cardiovascular Screening Program Among 1,686 National Collegiate Athletic Association Division I Athletes: Comparison of the Seattle, Refined, and International Electrocardiogram Screening Criteria. Clin J Sport Med. 2020 Jun 10
Conway JJ, Curriero FC, Camp CL, Toresdahl BG, Coleman S, Kinderknecht JJ. Time Out of Play Due to Illness in Major and Minor League Baseball. Clin J Sport Med. 2019 Jun 14.
Conway JJ, Toresdahl BG, Asplund CA, Asif IM. Preparticipation Cardiovascular Screening: An Infrastructure Assessment in Collegiate Athletics. Clin J Sport Med. 2020 Jul;30(4):315-320.
Conway JJ, Toresdahl BG, Ling DI, Boniquit NT, Callahan LR, Kinderknecht JJ. Prevalence of Inadequate Immunity to Measles, Mumps, Rubella, and Varicella in MLB and NBA Athletes. Sports Health. 2018 Sep/Oct;10(5):406-411.
Camp CL, Dines JS, van der List JP, Conte S, Conway J, Altchek DW, Coleman SH, Pearle AD. Summative Report on Time Out of Play for Major and Minor League Baseball: An Analysis of 49,955 Injuries From 2011 Through 2016. Am J Sports Med. 2018 Jun;46(7):1727-1732.
Ginzburg R, Conway JJ, Waltermaurer E, Song W, Jellinek-Cohen SP. Using clinical decision support within the electronic health record to reduce incorrect prescribing for acute sinusitis. J Patient Cent Res Rev. 2018; 5:196-203
Conway J, McGuire DT (2017). Basketball. Madden, C., Putukian, M., McCarty, E., & Young, C. Netter's Sports Medicine, 2nd Edition. Elsevier Health Sciences.
Conway J, Preparticipation Cardiovascular Screening in Adolescent Athletes, Family Doctor - A Journal of The New York State Academy of Family Physicians, Vol 5 (3), Jan 2017.
Conway J, Tomkins CC, Haig AJ. Walking assessment in people with lumbar spinal stenosis: capacity, performance, and self-report measures. The Spine Journal. 2011 Sep 30;11(9):816-23.
---