You are here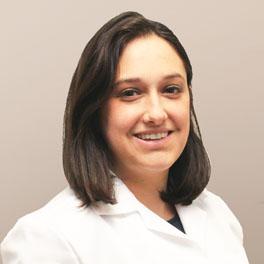 Kristina Kassis PA-C
Specialties: Family Practice
Board Certified: Physician Assistant
---
General Info
Undergraduate: BA, Skidmore College, Saratoga Springs, NY
Graduate: MS, Physician Assistant Studies, Philadelphia College of Osteopathic Medicine, Philadelphia, PA
Clinical Interests:
Infectious disease, behavioral medicine
Year Joined: 2020
---
About Me
What made you want to become a health care provider or what is your earliest memory of wanting to be one?
Growing up, I was always comfortable in the medical setting, as my father is a vascular surgeon and my mother was a registered nurse. I remember visiting my father's office and feeling a sense of curiosity about what exactly went on behind closed doors. I loved seeing how he made his patients feel comfortable and cared for, and I knew I wanted to help people just like he did, but I wasn't sure how. As an avid reader and writer as well, I thought teaching would be a way I could help harbor a love for English literature, which I majored in at Skidmore College, I also developed a particular interest in biology, and considered going to veterinary school (like Dr. Nicoll, I am a huge animal lover!). However, I too found myself missing the human connection. When my older sister became an OBGYN, I was further inspired to pursue a career in the medical field, and began my journey to physician assistant school.
What do you love most about your specialty? / Why did you choose your specialty?
When I was growing up, people would often approach my father in the grocery store or at the mall, thanking him for taking care of them or their family members. I saw firsthand the personal impact a doctor can have on his or her patients, and I loved seeing my dad's eyes light up knowing he had made a difference in the lives of others. However, working in the hospital prior to starting physician assistant school, one of the things I noticed was how impersonal medicine has unfortunately become. I felt as if patients were reduced to a room number of their conditions rather than individuals. Family medicine offers me a way to tap into the personal aspect of medicine. It allows me to get to know my patients on a deeper level, beyond their hypertension, high cholesterol, or diabetes. I learn about their background, culture, interests, and families. I watch them grow as individuals and I feel privileged to gain their trust. Especially during 2020, when isolation seems to be the new norm, I am eager to foster these intimate connections with my patients. That is why I have chosen family medicine at my specialty.
How do you connect with your patients?
In physician assistant school, we learn about a variety of ways to connect with patients. We are taught it is better to remain seated when speaking with a patient so you are on a more personal level with them. We are told to maintain eye contact and use physical touch such as a hug or a hand on the shoulder when appropriate. We learn not to use medical jargon. We learn about cultural competency. While these things are great ways to show you care about a patient, I believe forming a connection with patients goes far beyond the exam room. It is all about being active and involved in the community, knowing the environment in which your patients live and work and understanding who they are as individuals rather than simply patients. Education and outreach are also very important ways to connect with patients. I like to offer my patients clear and accessible information regarding their health and teach them how to best maximize their physical and emotional health at home through lifestyle modifications. I also encourage them to always reach out to me with questions or concerns. I want them to know I am there for them outside of their half-hour appointment window.
What are your interests outside of the office (hobbies, activities)?
I really enjoy spending as much time in nature as possible. Especially in the Hudson Valley, there are so many beautiful places to hike and explore. I am also a huge animal lover and spend a lot of time with my pet rabbit, Callie. Growing up with a mother who was also an artist, I have inherited a love for sketching and painting, particularly watercolors. I am also an avid tennis player.
What is your advice for your patients?
The advice I give most patients is to never be afraid to ask for help or advice, especially from medical professionals. We are here to help make sure our patients are as healthy as possible, emotionally as well as physically, so they should never feel ashamed or embarrassed about anything they share with us. While I understand how hard it can be to open up to a medical provider, especially one you don't yet know well, I always urge my patients to feel free to speak with me about anything that may be bothering them. I never want my patients to leave feeling as if they did not get the help they needed.
---