You are here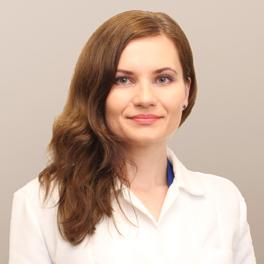 Mihaela Souliopoulos DNP, FNP-BC
Specialties: Internal Medicine, Primary Care
Board Certified: Family Nurse Practitioner
Languages: English, Romanian, French
---
General Info
Undergraduate: AAS Nursing - Parkland College, Champaign, IL
Graduate: DNP, Frontier Nursing University, Hyden, KY
Clinical Interests:
Adult Medicine, Internal Medicine, Cardiology, Regenerative Medicine
Year Joined: 2019
---
About Me
What made you want to become a health care provider or what is your earliest memory of wanting to be one?
My earliest memory of wanting to become a medical provider was at about five years old when my parents got me a doctor tool kit as a gift. What truly made me become a healthcare provider was the desire to make a difference for the best in people's lives and to make my life meaningful in this way.
What do you love most about your specialty? / Why did you choose your specialty?
The thing that I love the most about my specialty is variety in medical cases. I chose my specialty because I wanted to be able to prevent and treat diseases from a broader perspective as a primary care provider.
How do you connect with your patients?
I usually connect with my patients from a case to case approach. I always assess their needs before proceeding in care, and I never apply a blueprint because everyone is unique.
What are your interests outside of the office (hobbies, activities)?
Outside the office, my interests include traveling, yoga, meditation, walking, and anything related to well-being.
What is your advice for your patients?
To keep a balance in everything including diet, exercise, and restful sleep.
---