You are here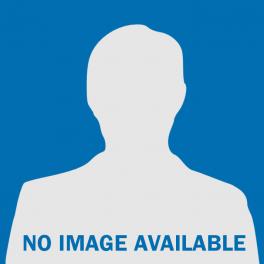 Zsuzsanna Sidlo MD, PhD
Specialties: Hospital Medicine
Board Certified: Internal Medicine
Languages: English, Hungarian
---
General Info
Medical School/Degree: MD, Albert Einstein College of Medicine, Bronx, NY
Residency: Internal Medicine, Montefiore Medical Center, Bronx, NY
Undergraduate: Bachelor of Science in Psychology, Indiana University at Bloomington, Bloomington, IN
Graduate: PhD in Neuroscience, New York University, New York, NY
Clinical Interests:
Addiction medicine, Palliative care
Year Joined: 2022
---
About Me
What made you want to become a health care provider or what is your earliest memory of wanting to be one?
I took a circuitous road to medicine. Initially, I embarked on studying psychology, then immersed myself in neuroscience research during my graduate studies. However, I missed having a tangible and immediate impact on other people's lives. My thoughts continued to return to the patients I had cared for in a nursing home as a CNA before college. I remembered how content it made me to be able to care for them, and the bonds we created, and I realized that working in healthcare is what suits my personality the most.
What do you love most about your specialty? / Why did you choose your specialty?
I love many things about hospital medicine: the acuity of care, the opportunity to help patients with a wide variety of diseases, and the teamwork with the nurses, therapists, nutritionists, social workers, consults, and so on. However, the single most rewarding aspect of hospital medicine for me is having the time to connect with the patient and their families.
How do you connect with your patients?
I sit down at the bedside. After we discuss all the medical issues and the plan of care, I ask my patients if there is anything else on their minds that they want to share, and I listen. Sometimes it is the non-medical issues that are the biggest concerns for the patients, and they need to talk through them in order to be able to then focus on the medical issues.
What are your interests outside of the office (hobbies, activities)?
First and foremost, I cherish spending time with my loved ones. I also enjoy nature in its many forms and love outdoor activities such as hiking, kayaking, camping, and snorkeling.
What is your advice for your patients?
Love yourself as much as you love the dearest person in your life. Be as kind, supportive, and forgiving to yourself as you are to your loved ones. Time is the most precious commodity in life - use it to take care of yourself: your physical health, your mental health, and your soul. Only when you take good care of yourself in your totality can true healing begin.
---