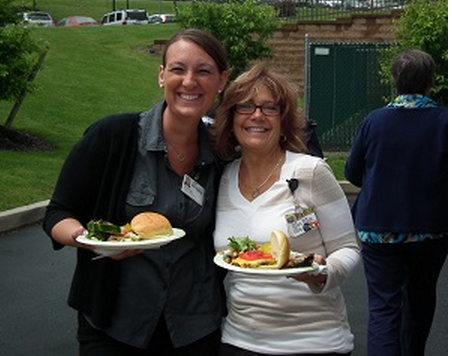 FOR IMMEDIATE RELEASE
For more information, contact: Mark Trocino | 845.615.6832 | mailto:marketing@crystalrunhealthcare.com
Middletown, N.Y. – May 28, 2013 – May is Employee Appreciation Month at Crystal Run Healthcare and so it is time to thank the exceptional team of physicians, nurses, technicians, and staff members that work tirelessly to keep everyone in our community healthy. Crystal Run – the area's premier multi-specialty group practice – employs a diverse workforce of over 1,600 employees at 14 locations throughout Orange and Sullivan Counties. The practice serves as a great asset to the community not only for the exceptional medical care provided, but for the breadth of employment opportunities offered right here in the Hudson Valley.
Since 1996, Crystal Run Healthcare has been attracting high quality individuals to its team by offering competitive salary and benefit packages as well as by providing exceptional work environments in their state-of-the-art offices. Just as important as attracting the best employees is keeping them. Crystal Run creates an environment that results in longevity for employees and superior retention rates. Recognizing and valuing each person for a job well done is an essential part of the culture at Crystal Run and fostering a collaborative environment where everyone has a voice, offering tremendous opportunity for growth and providing access to all the latest medical technologies are several reasons that make Crystal Run a premier employer in the region.
"I was originally drawn to Crystal Run Healthcare as an employer because of their unwavering commitment to providing the highest level of patient care. After several months of employment now I can say with confidence that I made the right decision. In addition to the practice's commitment to patient care as an employee I have a tremendous work environment with plenty of opportunities for growth on a personal and professional level," said Ilene Rodriguez, Director of Patient Accounts at Crystal Run Healthcare.
Each year, during the month of May, the Partners and the management team at Crystal Run Healthcare host employee appreciation luncheons at each practice site to graciously thank the employees for their hard work and dedication to providing patients with the very best that medicine has to offer.
--- Cutline: Patient Services representatives, Elena Cutro and Linda Jandik, enjoy the Employee Appreciation BBQ at 95 Crystal Run Road, Middletown.
About Crystal Run Healthcare: Crystal Run Healthcare is a premier multi-specialty group practice, and is among the fastest growing medical practices in the country. Crystal Run Healthcare includes over 300 providers, in over 40 medical specialties with 14 practice locations focusing on the healthcare needs of the mid-Hudson Valley and lower Catskill region. Crystal Run has a strong commitment to primary care, employing an outstanding group of physicians representing the specialties of Internal Medicine, Obstetrics/Gynecology, Family Practice, Geriatrics and Pediatrics. The practice also includes unsurpassed sub-specialists in a wide variety of medical and surgical specialties and sub-specialties. Crystal Run Healthcare offers fully accredited digital radiology and laboratory services and is a national leader in the use and advancement of electronic health records (EHR). Crystal Run Healthcare is accredited by The Joint Commission and is designated by the NCQA as a Level 3 Patient Centered-Medical Home. The practice was among the first 27 health care organizations in the nation to participate as an Accountable Care Organization (ACO) in the Medicare Shared Savings Program (MSSP) effective April 2012. NCQA recognition of Crystal Run as an Early Adopter seeking ACO Accreditation in January 2012 culminated in December 2012 with Crystal Run Healthcare achieving NCQA Level 2 ACO Accreditation. For more information about Crystal Run Healthcare visit our website at www.crystalrunhealthcare.com or call 845.615.6832.