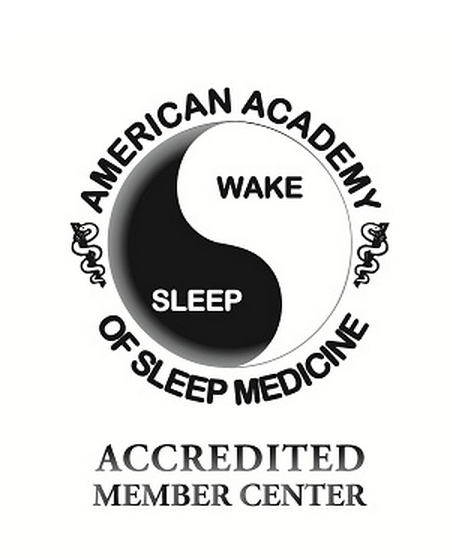 FOR IMMEDIATE RELEASE
For more information, contact: Mark Trocino | 845.615.6832 | mailto:marketing@crystalrunhealthcare.com
Rock Hill, N.Y. – February 28, 2013 – The Sleep Center at Crystal Run Healthcare in Rock Hill, NY has been re-accredited by the American Academy of Sleep Medicine (AASM). This re-accreditation by the AASM confirms Crystal Run Healthcare's commitment to ensure that sleep disorder patients receive the highest quality of care. The Sleep Center at Crystal Run was first accredited by the AASM in 2008 making it the first such accredited sleep center in Orange and Sullivan Counties. This re-accreditation is again valid for five years.
Crystal Run Healthcare's sleep medicine specialists diagnose and treat a complete range of sleep disorders from snoring and obstructive sleep apnea, to insomnia, narcolepsy and restless legs syndrome. Utilizing the state-of-the-art Sleep Center, doctors conduct comprehensive overnight sleep studies in private, hotel-like rooms. "We are very happy to have once again been recognized by the AASM for our renewed accreditation for the Sleep Center here at Crystal Run Healthcare. The AASM is the gold standard for sleep lab accreditation and our commitment to providing the highest quality of care for our patients is why we sought their external validation," said Steven Grundfast, MD, FCCP, Medical Director for The Sleep Center at Crystal Run Healthcare.
The AASM is the national accrediting body for sleep centers and laboratories for sleep related breathing disorders. It is the only professional society dedicated exclusively to sleep medicine and is considered the gold standard by which the medical community and the public evaluate sleep medicine facilities.
--- Cutline:
About Crystal Run Healthcare: Crystal Run Healthcare is a premier multi-specialty group practice, and is among the fastest growing medical practices in the country. Crystal Run Healthcare includes over 300 providers, in over 40 medical specialties with 15 practice locations focusing on the healthcare needs of the mid-Hudson Valley and lower Catskill region. Crystal Run has a strong commitment to primary care, employing an outstanding group of physicians representing the specialties of Internal Medicine, Obstetrics/Gynecology, Family Practice, Geriatrics and Pediatrics. The practice also includes unsurpassed sub-specialists in a wide variety of medical and surgical specialties and sub-specialties. Crystal Run Healthcare offers fully accredited digital radiology and laboratory services and is a national leader in the use and advancement of electronic health records (EHR). Crystal Run Healthcare is accredited by The Joint Commission and is designated by the NCQA as a Level 3 Patient Centered-Medical Home. The practice was among the first 27 health care organizations in the nation to participate as an Accountable Care Organization (ACO) in the Medicare Shared Savings Program (MSSP) effective April 2012. NCQA recognition of Crystal Run as an Early Adopter seeking ACO Accreditation in January 2012 culminated in December 2012 with Crystal Run Healthcare achieving NCQA Level 2 ACO Accreditation. For more information about Crystal Run Healthcare visit our website at www.crystalrunhealthcare.com or call 845.615.6832.