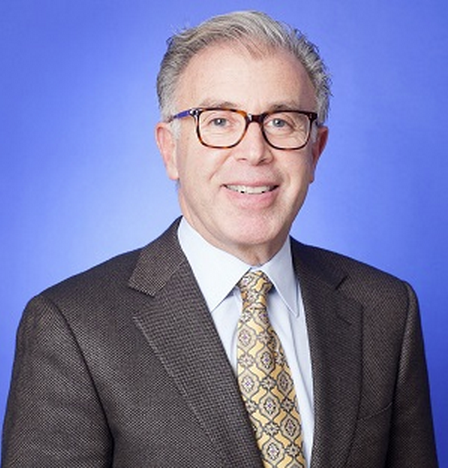 FOR IMMEDIATE RELEASE
For more information, contact: Mark Trocino | 845.615.6832 | mailto:marketing@crystalrunhealthcare.com
Newburgh, N.Y. – April 8, 2014 – Crystal Run Healthcare is proud to announce that Managing Partner and CEO, Dr. Hal Teitelbaum will be honored by the SUNY Orange Foundation and presented with the Leadership In Business Award at their 8th annual Leadership Awards ceremony. The Leadership Awards are designed to honor leaders in the areas of Business, Community, Education and Alumni relations and recognize them for their unbending commitment to SUNY Orange. Dr. Teitelbaum is being honored for his leadership and commitment to promoting healthy growth and contributing to the economic development in our community.
Crystal Run and SUNY Orange have had a long standing partnership in education and employment. Crystal Run Healthcare offers a clinical rotation program to students from SUNY Orange's Nursing, Medical Laboratory Technology and Occupational Therapy Assistant programs as well as paid externships in other degree programs including Computer Science, Accounting and Medical Office Assistants. Many of the SUNY Orange students who complete these programs continue on to full-time employment at Crystal Run. Today, Crystal Run Healthcare is the largest private employer in Orange County. The practice employs over 1,700 employees between all 19 locations in Orange, Sullivan and Rockland Counties. They have over 300 highly skilled providers in more than 40 medical specialties serving the healthcare needs of the Hudson Valley region.
"On behalf of Crystal Run Healthcare, I am so happy to congratulate our founding partner, leader, colleague and friend, Dr. Hal Teitelbaum on this tremendous honor. Dr. Teitelbaum is a visionary and his countless hours of hard work and leadership throughout the years have made Crystal Run Healthcare what it is today, a pillar within the community for high quality healthcare and economic development. No one is more deserving of this honor," said Michelle A. Koury, MD, Chief Operating Officer of Crystal Run Healthcare.
Dr. Teitelbaum, along with the other honorees will be honored by the SUNY Orange Foundation at their annual Leadership Awards ceremony on April 10th at Kaplan Hall on their Newburgh campus. In addition to Dr. Teitelbaum, Leo Kaytes, Sr. will receive the Leadership in Community Award; Steve Winter will receive the Leadership in Education Award; and F. Edward Devitt will receive the Alumni Leadership Award. Special recognition will also be given to former Orange County Executive, Edward A. Diana for whom a new 2015 scholarship fund has been created in his name.
--- Cutline: Hal Teitelbaum, MD, JD, MBA, Managing Partner and CEO of Crystal Run Healthcare.
About Crystal Run Healthcare: Crystal Run Healthcare is a premier multi-specialty group practice, and is among the fastest growing medical practices in the country. Crystal Run Healthcare includes over 300 providers, in over 40 medical specialties with 19 practice locations focusing on the healthcare needs of the mid-Hudson Valley and lower Catskill region. Crystal Run has a strong commitment to primary care, employing an outstanding group of physicians representing the specialties of Internal Medicine, Obstetrics/Gynecology, Family Practice, Geriatrics and Pediatrics. The practice also includes unsurpassed sub-specialists in a wide variety of medical and surgical specialties and sub-specialties. Crystal Run Healthcare offers fully accredited digital radiology and laboratory services and is a national leader in the use and advancement of electronic health records (EHR). Crystal Run Healthcare is accredited by The Joint Commission and is designated by the NCQA as a Level 3 Patient Centered-Medical Home. The practice was among the first 27 health care organizations in the nation to participate as an Accountable Care Organization (ACO) in the Medicare Shared Savings Program (MSSP) effective April 2012. NCQA recognition of Crystal Run as an Early Adopter seeking ACO Accreditation in January 2012 culminated in December 2012 with Crystal Run Healthcare achieving NCQA Level 2 ACO Accreditation. For more information about Crystal Run Healthcare visit www.crystalrunhealthcare.com, and follow us on Twitter, LinkedIn and Facebook or call 845.615.6832.