You are here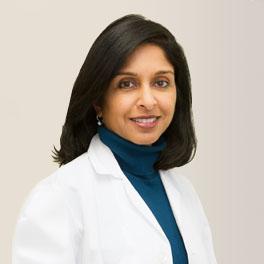 Abha R. Amin MD
Specialties: Ophthalmology
Board Certified: Ophthalmology
Languages: English
---
General Info
Medical School/Degree: Medical College of Pennsylvania, Philadelphia, PA
Hospital Affiliations: Orange Regional Medical Center
Prior Experience: New York Eye and Ear Infirmary, Associate Clinical Professor and Resident Instructor, New York, NY
Residency: Ophthalmology, University of Rochester, Rochester, NY
Internship: Internal Medicine, University of Pennsylvania Graduate Hospital, Philadelphia, PA
Fellowship: Glaucoma and Cataract - Harvard University Massachusetts Eye and Ear Infirmary, Boston, MA; Cornea and Refractive Surgery - New York Eye and Ear Infirmary, New York, NY
Undergraduate: Lehigh University
Clinical Interests:
Ophthalmology, Cataract, Cornea, Glaucoma, Corneal Transplants and Refractive Surgery, Cataract Surgery, Glaucoma Management and Surgery, Glaucoma Lasers, Pterygium Surgery
Year Joined: 2011
---
About Me
What made you want to become a health care provider or what is your earliest memory of wanting to be one?
My parents are doctors and so are my siblings, uncles, cousins....so it kind of runs in my family. I saw first-hand what doctors do and how they help people. I knew I wanted to be a doctor in high school.
What do you love most about your specialty? / Why did you choose your specialty?
I love practicing Ophthalmology because I really get to know my patients over time... I get to take care of people of all ages from childhood to adulthood. I enjoy doing routine eye care as well as taking on challenging cases to make a real difference in someone's life. My happiest moments of my career involve surgery where patients go from poor vision to clear vision. They can literally see the difference and they tell me all the new things they can do with their new found vision!
How do you connect with your patients?
I take the time to listen to what patients are saying. I invite family members to sit in the exam room with us. I try to explain what is going on so everyone can understand. At the end of the visit, I ask if there are any remaining questions.
What are your interests outside of the office (hobbies, activities)?
I have many interests outside of medicine including dance and painting, but what I treasure most is spending time with my husband and our two young children.
What is your advice for your patients?
I advise patients to take care of their eyes by eating healthy, exercising regularly, and stop smoking.
---