You are here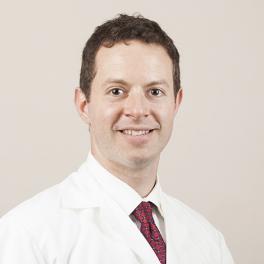 Alex J. Gershenhorn MD
Specialties: Gastroenterology
Board Certified: Gastroenterology
Languages: English, Spanish
Overall Rating of Provider
---
General Info
Medical School/Degree: Ohio State University College of Medicine
Hospital Affiliations: St. Anthony Community Hospital and Garnet Health Medical Center (ORMC)
Prior Experience: Consultants in Digestive Diseases, P.C, Somerville, NY
Residency: Internal Medicine, Beth Israel Medical Center, New York, NY
Internship: Internal Medicine, Beth Israel Medical Center, New York, NY
Fellowship: Gastroenterology, The Brooklyn Hospital Center, Brooklyn, NY
Undergraduate: Cornell University
Year Joined: 2009
---
About Me
What made you want to become a health care provider or what is your earliest memory of wanting to be one?
The concept of helping people in a meaningful way, combined with the utilization of education and learned tools, was what made me decide to pursue medicine. I want to impact people in one of the most important aspects of their lives, which would be their health, in a positive and beneficial manner.
What do you love most about your specialty? / Why did you choose your specialty?
I enjoy the pathology and spectrum of diseases. Gastroenterologists can truly help people both physically and emotionally. Additionally, the procedural aspects can be very rewarding and may provide immediate benefit to the patients.
How do you connect with your patients?
I do my best to make them feel comfortable. Gastroenterological issues can be very sensitive and a doctor who can make a patient feel at ease and comfortable expressing their feelings is quite important. I try to be light-hearted but at the same time maintain professionalism. I also look for any similar experiences or interests that the patient and I share. I can learn a lot from patients.
What are your interests outside of the office (hobbies, activities)?
My wife and I have been blessed with two beautiful young children. As we are fairly new parents, they take up the lion share of our time as one can imagine and provide us much joy. Spending time with family is very important to me. I like to stay healthy and try to exercise regularly. Along the same lines, I enjoy most sports, both as a spectator and participant. Traveling has been something I have always had a great appreciation for.
What is your advice for your patients?
That is a broad question that would really depend on the clinical context I am treating. I always review at the end of our visit the plan and leave time/ask if there are any questions prior to departing. I stress compliance. I also want my patients to know that I am avaliable for them and they should not feel bashful to call with any questions or concerns.
---