You are here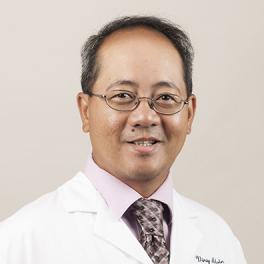 Overall Rating of Provider
---
General Info
Medical School/Degree: MD, University of the Philippines, Quezon City, Philippines
Hospital Affiliations: Garnet Health Medical Center (ORMC), St. Anthony Community Hospital
Residency: Internal Medicine, Kings County Hospital, Brooklyn, NY
Internship: Internal Medicine, Kings County Hospital, Brooklyn, NY
Fellowship: Geriatrics, Maimonides Medical Center, Brooklyn, NY
Year Joined: 2002
---
About Me
What made you want to become a health care provider or what is your earliest memory of wanting to be one?
I 've always thought that being a doctor was a noble profession. It's one of a few where you do better by being sincere, honest and caring.
What do you love most about your specialty? / Why did you choose your specialty?
I chose Geriatrics since the general trend is that patients are living longer, and with this comes new challenges. I am glad that I did, I think I have the most grateful and appreciative patient population.
How do you connect with your patients?
By trying to listen to their concerns.
What are your interests outside of the office (hobbies, activities)?
Golf, golf and more golf.
What is your advice for your patients?
It is not how long you live but how well you live.
---