You are here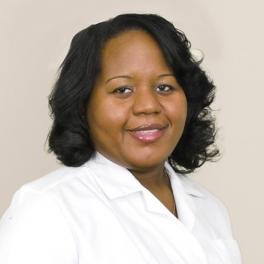 Aria K. Williams DO, FACOI
Specialties: Infectious Disease
Board Certified: Internal Medicine, Infectious Disease
Languages: English
---
General Info
Medical School/Degree: University of Medicine and Dentistry of New Jersey - School of Osteopathic Medicine
Hospital Affiliations: Orange Regional Medical Center, St. Anthony Community Hospital, Catskill Regional Medical Center
Residency: Internal Medicine, UMDNJ - School of Osteopathic Medicine, Stratford, NJ
Internship: Internal Medicine, UMDNJ - School of Osteopathic Medicine, Stratford, NJ
Fellowship: Infectious Disease, UMDNJ - School of Osteopathic Medicine, Stratford, NJ
Undergraduate: City University of New York-Queens College
Clinical Interests:
General Infectious Disease
Year Joined: 2013
---
About Me
What made you want to become a health care provider or what is your earliest memory of wanting to be one?
It was not one particular experience or event. It has been multiple experiences that has lead to a slowly progressive deviation, from what I thought I wanted to be, to the physician I am today.
What do you love most about your specialty? / Why did you choose your specialty?
I love the interactions with all the different specialties because Infection can be found in any organ system and may require more than one specialty for management.
How do you connect with your patients?
By listening.
What are your interests outside of the office (hobbies, activities)?
Reading a good novel, or spending time with my family.
What is your advice for your patients?
We are in this together.
---