You are here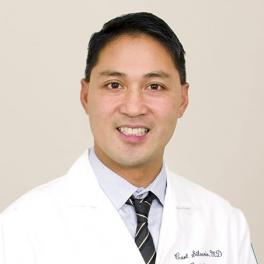 Carl Silverio MD
Specialties: Diagnostic Imaging
Board Certified: Diagnostic Radiology
Languages: English
---
General Info
Medical School/Degree: SUNY Health Science Center at Syracuse
Prior Experience: Medical Diagnostic Imaging, Poughkeepsie, NY
Internship: Internal Medicine, George Washington University Medical Center , Washington, DC
Undergraduate: George Washington University
Clinical Interests:
Neuroradiology, Musculoskeletal radiology
Year Joined: 2002
---
About Me
What made you want to become a health care provider or what is your earliest memory of wanting to be one?
My earliest memory of wanting to be a doctor was when I was still a child. My father was a physician which inspired me to pursue a career in healthcare.
What do you love most about your specialty? / Why did you choose your specialty?
I love that the field of radiology affords a vast exposure to nearly all the sub-specialties of medicine and also utilizes many advances in technology to better image the human body.
How do you connect with your patients?
Being in the field of radiology, I have limited patient interaction. However, I best serve patients through accurate and timely interpretation of their exams.
What are your interests outside of the office (hobbies, activities)?
Exercise/fitness, golf, piano.
---