You are here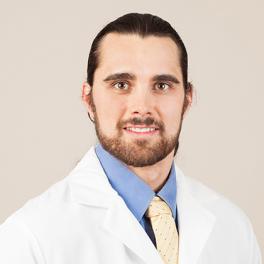 Christopher Cassidy PA-C
Specialties: Orthopedic Surgery
Board Certified: Physician Assistant
Languages: English
Overall Rating of Provider
---
General Info
Hospital Affiliations: Orange Regional Medical Center, St. Anthony Community Hospital
Undergraduate: Bachelor of Science, Athletic Training and Sports Medicine - Stony Brook University, Stony Brook, NY
Graduate: Master of Science, Physician Assistant Studies - DeSales University, Center Valley, PA
Clinical Interests:
Total joint arthroplasty: Knees, Hips and Shoulders. Sports medicine: ACL reconstructions, rotator cuff/SLAP repairs.
Trauma/fracture management.
Year Joined: 2009
---
About Me
What made you want to become a health care provider or what is your earliest memory of wanting to be one?
Prior experience with athletics and sports related injuries; Including the diagnosis, treatment and rehabilitation of these injuries as a certified athletic trainer.
What do you love most about your specialty? / Why did you choose your specialty?
The structural nature of the pathology seen in the specialty, specifically when surgical intervention is required. The combination of principles related to kinesiology, engineering, physics and biology in order to create an optimum outcome is fascinating.
How do you connect with your patients?
By utilizing shared human experiences or interests to find common ground in order to create an atmosphere of comfort and trust. This, in turn, builds an increasing bond during each subsequent visit, and allows for more positive interaction between patient and clinician at appropriate times when clinical dialogue is not the focus.
What are your interests outside of the office (hobbies, activities)?
Spending time with my wife and children, playing guitar, woodworking, reading and writing.
What is your advice for your patients?
Stay active with regular exercise at whatever capacity they are able to tolerate. And more importantly, follow a healthy diet plan (diet as a noun, not a verb).
---