You are here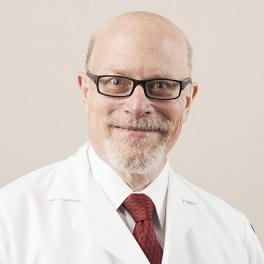 David J. Hill MD, PhD, FAAP
Specialties: Pediatrics, Primary Care
Board Certified: Pediatrics
Languages: English
---
General Info
Medical School/Degree: MD, University of Miami School of Medicine, Miami, FL
Hospital Affiliations: Garnet Health Medical Center (ORMC)
Prior Experience: Hudson Valley Pediatrics, Middletown, NY
Residency: Pediatrics, Albert Einstein College of Medicine, Bronx, NY
Internship: Pediatrics, Albert Einstein College of Medicine, Bronx, NY
Undergraduate: State University of New York at Binghamton
Clinical Interests:
General Pediatrics, Asthma, Congenital Heart Disease, AD(H)D, Developmental disorders
Year Joined: 2012
---
About Me
What made you want to become a health care provider or what is your earliest memory of wanting to be one?
I started thinking about a career in medicine in high school, devoting my energies to the biological sciences. After receiving the biology department's award at high school graduation, I went on to be a "bio" major in college, initially thinking I would be "pre-med", but embarked on a detour, going to graduate school, obtaining a Ph.D. and doing postdoctoral work at Harvard Medical School. There, my interest in clinical medicine was awakened, and after three years of basic science research, I applied to medical school.
What do you love most about your specialty? / Why did you choose your specialty?
I love pediatrics because I have two sets of patients, both the infant/child and his or her parents. The pediatric patient often cannot communicate his symptoms or the background of the illness, and I have to rely on my other patients, the parents, in obtaining the history of the illness. I find it most gratifying not only to help my pediatric patient, but to know I have brought peace of mind to his mother and father. I also enjoy educating parents regarding the various illnesses their children are experiencing.
How do you connect with your patients?
Being an empathetic listener is paramount in developing the trust and respect of my patients. I try to visualize what it would be like if my own child was in my patient's situation.
What are your interests outside of the office (hobbies, activities)?
I like to spend time with my wife traveling, with digital photography, raising parrots, and doing volunteer work in the community.
What is your advice for your patients?
Immunizations are extremely important for your child's well being. There is no scientific evidence that they cause autism. Keep your child healthy and safe by keeping them up to date on their shots!
---