You are here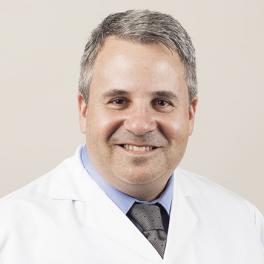 David Alex Jaeger MD, PhD, FAAN
Specialties: Neurology
Board Certified: Neurology
Languages: English
Overall Rating of Provider
---
General Info
Medical School/Degree: MD, Mount Sinai School of Medicine, New York, NY
Hospital Affiliations: St. Anthony Community Hospital, Montefiore St. Luke's Cornwall
Residency: Neurology, Yale - New Haven Hospital, New Haven, CT
Internship: Internal Medicine, Greenwich Hospital, Greenwich, CT
Fellowship: Movement Disorders, The New York Neurological Institute of Columbia University, New York, NY
Undergraduate: Vassar College, Poughkeepsie, NY
Graduate: PhD in Neurobiology, Mount Sinai School of Medicine, New York, NY
Clinical Interests:
I have special training and a great interest in movement disorders such as Parkinson's disease.
Year Joined: 2004
---
About Me
What made you want to become a health care provider or what is your earliest memory of wanting to be one?
As an elementary school student, I became fascinated with understanding how the brain works. This passion stayed with me through college, which was followed by a doctoral neuroscience program investigating the molecular basis of movement. As I studied the biology of how the brain controls our bodies, I decided to channel that interest into understanding what goes wrong in the brains of patients who have movement disorders, in the hopes of being able to provide relief for these disabling conditions.
What do you love most about your specialty? / Why did you choose your specialty?
What I love most about neurology, and specifically movement disorders, is that it is not fundamentally about tests or studies, but rather about listening to patients, watching how they move and understanding how they accomplish their activities of daily living. The best neurologists, the ones whom I have tried to emulate in my own practice, are the best listeners.
How do you connect with your patients?
I try to connect with my patients by showing them that I am not just here to give them a drug, but rather to understand how their neurological disease affects their quality of life and to keep them as an active participant in healthcare decisions.
What are your interests outside of the office (hobbies, activities)?
My greatest love is spending time with my family. I enjoy cooking and bringing home the flavors of various places I have traveled. I also love reading science fiction, classical guitar, and skiing.
What is your advice for your patients?
I advise my patients to trust what their body tells them, and to advocate for their healthcare. When they leave a physician's office, they should feel that their questions were answered clearly and honestly.
---