You are here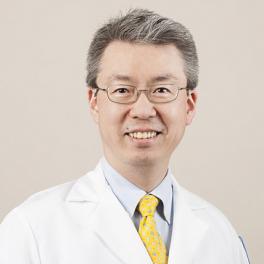 Overall Rating of Provider
---
General Info
Medical School/Degree: SUNY Stony Brook School of Medicine
Hospital Affiliations: Garnet Health Medical Center (ORMC), St. Anthony Community Hospital
Prior Experience: Eaton Family Care, Eaton , CO
Residency: Family Medicine - Mountainside Hospital, Verona, NJ
Undergraduate: Cornell University
Clinical Interests:
Everything Family Medicine stands for. Cross cultural medicine. Art of Medicine.
Year Joined: 2006
---
About Me
What made you want to become a health care provider or what is your earliest memory of wanting to be one?
My earliest memory of wanting to be a doctor was when I was 5 or 6 when I 'escaped' my kindergarten to take my injured classmate to a doctor's office. Needless to say, this created a huge problem in my school.
What do you love most about your specialty? / Why did you choose your specialty?
During the first week of my medical school, when my class, including myself was hungry for medical knowledge, there was a professor, whom I think was from New Zealand, who made us read the most boring article about 'Biopsychosocial' model of medicine. It talked about how illness is affecting psyche and how illness is affecting society. Unfortunately, to this date this is the only article I remember from medical school in detail. This is a foundation article for Family Medicine and became a foundation of my being as a physician. Family medicine deals with comprehensive continuity of care for entire age groups. I guess I was totally sold on these ideals.
How do you connect with your patients?
I try to show that I care genuinely. I rejoice with my patient on his/her success with quitting smoking. I laugh with my patients in their funny stories in school.
What are your interests outside of the office (hobbies, activities)?
Enjoying my family, cooking, listening to music (mostly operas and silly songs from all over the world)
What is your advice for your patients?
Do everything in moderation.
---