You are here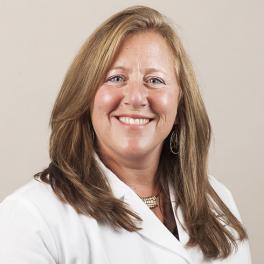 Eileen G. Bogursky MD, FACOG
Specialties: Obstetrics & Gynecology
Board Certified: Obstetrics & Gynecology
Languages: English
Overall Rating of Provider
---
General Info
Medical School/Degree: Mount Sinai School of Medicine
Hospital Affiliations: Montefiore St. Luke's Cornwall
Prior Experience: Women's Medical Care of Hudson Valley, P.C., Newburgh, NY
Residency: Obstetrics & Gynecology, Mount Sinai Medical Center, New York, NY
Internship: Obstetrics & Gynecology, Mount Sinai School of Medicine, New York, NY
Undergraduate: Cornell University
Year Joined: 2011
---
About Me
What made you want to become a health care provider or what is your earliest memory of wanting to be one?
At Cornell University I was seeking employment and was placed in the campus clinic. I enjoyed counselling women about disease prevention and health maintenance. I worked on a labor floor as a volunteer during high school and enjoyed the environment and the physician/patient relationship established in the obstetrical setting.
What do you love most about your specialty? / Why did you choose your specialty?
I love feeling a bond with my patients and making a difference in their lives. I think Ob/Gyn is a fabulous field for a woman because you can relate to many situations that affect women. Also it is such a varied field. Obstetrics is so very different from gynecology. Add in some surgery, urologic evaluations and sonography and the challenges are endless.
How do you connect with your patients?
I think that sympathy and empathy establish ideal relationships. I listen to the patient and often that is the best medicine.
What are your interests outside of the office (hobbies, activities)?
I enjoy the outdoors: I hike, snow-ski, water-ski, and love to go camping. I have 4 children and enjoy spending time with them. A great book is a favorite pastime.
What is your advice for your patients?
Eat well,stay active, talk to your spouse and friends. Communication is very important. Keep up with routine health maintenance.
---