You are here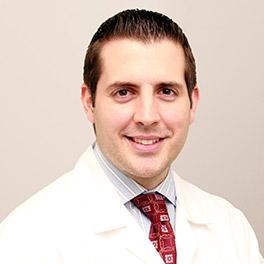 George F. Protopapas MD
Specialties: Gastroenterology
Board Certified: Internal Medicine, Gastroenterology
Languages: English, Greek
---
General Info
Medical School/Degree: St. George's University School of Medicine
Hospital Affiliations: Montefiore St. Luke's Cornwall, Montefiore Nyack Hospital, Garnet Health Medical Center (ORMC), St. Anthony Community Hospital
Residency: Internal Medicine, University of Medicine and Dentistry of New Jersey, Newark, NJ
Internship: Internal Medicine, University of Medicine and Dentistry of New Jersey, Newark, NJ
Fellowship: Gastroenterology, Rutgers New Jersey Medical School
Undergraduate: New York University
Clinical Interests:
Colon Cancer Screening, Reflux Disease, Fatty Liver, Hepatitis C, Management of Hemorrhoids
Year Joined: 2015
---
About Me
What made you want to become a health care provider or what is your earliest memory of wanting to be one?
When I was young, my parents would bring me along with them to work (a hospital coffee shop) and so I would spend hours at the corner booth doing my homework. Along the way I would run into and talk to all sorts of healthcare professionals. I liked the setting, and the fast-paced, complex nature of their daily routines appealed to me.
What do you love most about your specialty? / Why did you choose your specialty?
The field of Gastroenterology and Hepatology encompasses such as a wide spectrum of disease, from the structural to the functional…from the autoimmune to the oncologic and infectious. Not only do gastroenterologists have to sort through clues to reach a diagnosis, we are adept with a variety of technologies and procedures that are at our disposal, allowing us to confirm these diagnoses and in many instances, directly treat these conditions.
How do you connect with your patients?
In a field such as GI where the patient's concerns can be a very sensitive topic, I try to keep patients at ease, acknowledging that their symptoms are indeed very real no matter how silly they may seem to them. It is only then that we can work together in getting to the heart of the issue and treating the patient accordingly.
What are your interests outside of the office (hobbies, activities)?
Family, family and family. My wife and 3 children mean the world to me so I try to spend every free moment with them, whether it's sharing an ice cream cone with my son or traveling halfway around the world with my entire family to discover new adventures.
What is your advice for your patients?
Be an active participant in your health by listening to what your body is trying to tell you. Then relay that to me! Together we can then come up with a plan that we both can agree on.
---