You are here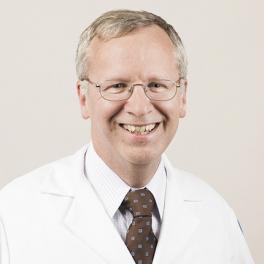 Overall Rating of Provider
---
General Info
Medical School/Degree: MD, Medical College of Wisconsin, Milwaukee, WI
Hospital Affiliations: Garnet Health Medical Center (ORMC), Garnet Health Medical Center - Catskills (CRMC)
Prior Experience: Wilford Hall USAF Medical Center, Lackland, TX
Residency: Internal Medicine, Wilford Hall USAF Hospital, San Antonio, TX
Internship: Internal Medicine, Wilford Hall USAF Hospital, San Antonio, TX
Undergraduate: University of Wisconsin-Parkside
Year Joined: 1996
---
About Me
What made you want to become a health care provider or what is your earliest memory of wanting to be one?
I always knew I wanted to work closely with people and I really like science. I started volunteering in an emergency room in college. That pretty much cinched my choice.
What do you love most about your specialty? / Why did you choose your specialty?
I like the puzzle solving nature of internal medicine. The body is very complicated and the way the body works and responds to illness is intensely interesting.
How do you connect with your patients?
I connect as a person. They are often not feeling well or anxious about something. I treat everyone as I would want to be treated in that situation.
What are your interests outside of the office (hobbies, activities)?
I like running, biking, traveling, computers, and photography. I do most of the cooking in my house.
What is your advice for your patients?
Eat better, lose some weight and exercise! Nearly everyone (including me) could do better with all three.
---