You are here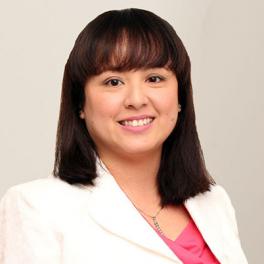 Overall Rating of Provider
---
General Info
Medical School/Degree: Far Eastern University - Nicanor Reyes Medical Foundation
Hospital Affiliations: Montefiore Nyack Hospital, Good Samaritan Hospital Medical Center, Garnet Health Medical Center (ORMC)
Residency: Family Practice, New York Medical College at St. Joseph's Medical Center, Yonkers, NY
Internship: Family Practice, New York Medical College at St. Joseph's Medical Center, Yonkers, NY
Undergraduate: University of Santo Tomas
Clinical Interests:
Women's Health, Pediatrics, Diabetes, Hypertension, Asthma
Year Joined: 2014
---
About Me
What made you want to become a health care provider or what is your earliest memory of wanting to be one?
I have at least a couple of medical doctors for relatives has influenced me, at least and perhaps, subconsciously to pursue a medical career. However, it was not really until I organized an outreach program in my first year of my undergraduate studies for the Leukemic Ward at the Philippine Children's Medical Center that I was convinced that I wanted to be a medical doctor. This moment defined my life in terms of career direction and gave me a firm determination to pursue medicine and pursuing it became my passion.
What do you love most about your specialty? / Why did you choose your specialty?
The field of family medicine, leading to primary care, gives me a better opportunity not only of diagnosing and treating specific symptoms but also to impart to my patients the importance of preventive medicine. I also love the fact that I get to see and help everyone from birth and onwards. I feel that I am going through a journey of life with them, and helping them along the way.
How do you connect with your patients?
With every encounter I get to know my patients and hear their stories, this allows me to understand better and accordingly educate them about prevention of diseases and how they can maintain good health. Technology wise, I am a fan of NextMD, using this technology helps me to get in touch with my patient easily and still maintain a personal connection with them.
What are your interests outside of the office (hobbies, activities)?
My free time outside the office is spent with my family. We enjoy simple things from having a simple dinner to going into a short vacation and everything in between.
What is your advice for your patients?
Health is really the absence of illness or disease. Thus, I have always strongly believed that health and wellness starts from prevention of disease. Regular check-ups and follow-ups are necessary for a better assessment and understanding of patients' health. And this is where I see the crucial role of family medicine.
---