You are here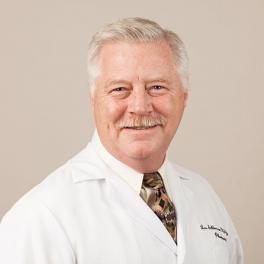 James Brockunier MD, FACOG
Specialties: Obstetrics & Gynecology
Board Certified: Obstetrics & Gynecology
Languages: English
Overall Rating of Provider
---
General Info
Medical School/Degree: Universidad Catolica Nordestana, San Francisco de Macoris, Dominican Republic
Hospital Affiliations: Garnet Health Medical Center (ORMC) and St. Anthony Community Hospital
Prior Experience: Community OB/GYN Associates, Warwick, NY
Residency: Obstetrics & Gynecology, New York Beekman Hospital, New York, NY
Internship: Obstetrics & Gynecology, New York Beekman Hospital, New York, NY
Undergraduate: Gettysburg College
Clinical Interests:
Laparoscopic and vaginal surgery
Year Joined: 2009
---
About Me
What made you want to become a health care provider or what is your earliest memory of wanting to be one?
My dad was a GYN Oncologist at Memorial Sloan-Kettering Cancer Center and I always remember watching 35mm slides of family vacations with the rest of the family and my dad would always put in a tray of pictures of his latest surgeries. You could see how excited he was talking about the cases. I knew he loved it and I thought that I bet I would love that too.
What do you love most about your specialty? / Why did you choose your specialty?
It is the best of both worlds! I love surgery and love to be in the OR. There is a real satisfaction in being able to help someone through the surgery you performed. Plus how great is it to be a part of one of the most important parts of a couples life: the birth of their children.
How do you connect with your patients?
I try not to take myself too seriously. I try to keep things light and add humor when appropriate. I usually try to talk about things that are important to me, like my family and theirs.
What are your interests outside of the office (hobbies, activities)?
I have a big old house and I've taught myself the basics in plumbing, electric and carpentry. My motto is : if you buy a power tool you will use it. My other job is just trying to keep up with my kids - seven girls and three boys.
---