You are here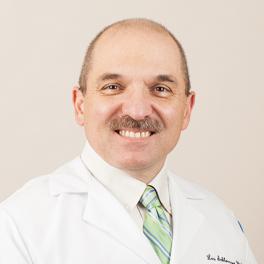 John Juliano MD
Specialties: Orthopedic Surgery
Board Certified: Orthopedic Surgery
Languages: English
Overall Rating of Provider
---
General Info
Medical School/Degree: Georgetown University School of Medicine
Hospital Affiliations: St. Anthony Community Hospital, Garnet Health Medical Center (ORMC)
Prior Experience: John S. Juliano, MD, P.L.L.C., Goshen, NY
Residency: Orthopedic Surgery, National Naval Medical Center, Bethesda, MD
Internship: Internal Medicine, National Naval Medical Center, Bethesda, MD
Undergraduate: University of Scranton
Year Joined: 2008
---
About Me
What do you love most about your specialty? / Why did you choose your specialty?
The opportunity to help a patient return to a functional life. To help them return to activities that make them happy. I like helping patients with immediate visible results: setting a broken bone, reducing dislocated body parts. The ability to be helpful when disaster strikes.
How do you connect with your patients?
The hardest part is to listen to patients. Connecting I think is listening to the patient and then try to let them know you will do your best to help them.
What are your interests outside of the office (hobbies, activities)?
I have trained in martial arts since 1974 and probably will continue until I physically can't. I enjoy participating in Boy Scout events - hiking, camping both cold weather and warm weather. I enjoy medical service trips. I have been to the Dominican Republic.
What is your advice for your patients?
Listen to your body.
---