You are here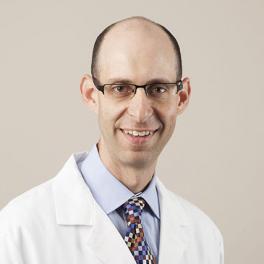 Overall Rating of Provider
---
General Info
Medical School/Degree: University of Virginia
Hospital Affiliations: Garnet Health Medical Center – Catskills (CRMC), Garnet Health Medical Center (ORMC)
Prior Experience: Highland Hospital Department of Pediatrics, Rochester, NY
Residency: Internal Medicine & Pediatrics, University of Rochester Medical Center in Rochester, NY
Undergraduate: Williams College
Clinical Interests:
Preventative Medicine for adults and children, ADHA, Evidence-based medicine.
Year Joined: 2002
---
About Me
What made you want to become a health care provider or what is your earliest memory of wanting to be one?
I wanted to become a Doctor because it provides the opportunity to combine my love of science and working with patients.
What do you love most about your specialty? / Why did you choose your specialty?
I chose a combined specialty in Internal Medicine and Pediatrics so that I could provide comprehensive care to people of all ages. I especially love working with an entire family. On one occasion, a few years back, I saw four generations of one family in the same day.
How do you connect with your patients?
I connect with patients by learning something unique about them and understanding how their lives and interests impact their health.
What are your interests outside of the office (hobbies, activities)?
I really enjoy spending time with my wife and children. We enjoy sports, travel and reading. I am an avid golfer and an occasional runner.
What is your advice for your patients?
Exercise, read and find something that you enjoy to reduce the stress in your life. It is not easy, but it is the best medicine I know of.
---