You are here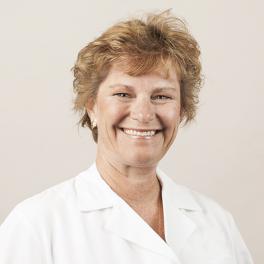 Overall Rating of Provider
---
General Info
Medical School/Degree: MD, University Of Medicine and Dentistry of New Jersey at New Jersey Medical School, Newark, NJ
Residency: Internal Medicine & Pediatrics, Mount Sinai Medical Center, New York, NY
Internship: Internal Medicine & Pediatrics, Mount Sinai Medical Center, New York, NY
Undergraduate: Bachelor of Science, Fairfield University, Fairfield, CT
Graduate: Masters of Business Administration, Stern School of Business at NYU, New York, NY
Clinical Interests:
Asthma, Osteoporosis, Cardiovascular disease
Year Joined: 2001
---
About Me
What made you want to become a health care provider or what is your earliest memory of wanting to be one?
I have always enjoyed listening to people, mysterious detective stories and science and knew I would need to combine these interests somehow to find the career that was right for me. It wasn't until I realized that I was the only student who brought in the inner parts of a fish I had caught on my father's boat to my 5th grade science fair that I really knew that becoming a Doctor was it. Smelly but true.
What do you love most about your specialty? / Why did you choose your specialty?
Having the opportunity to care for people of all ages from the first breath of a newborn infant to the last breath of my 100 year old patient is exciting, challenging and rewarding. I can and do make a difference in their lives helping to keep them healthier and when disease is present minimizing the impact on their day to day living of life. This is why I chose to specialize in both Internal Medicine and Pediatrics and I have never regretted it for a minute.
How do you connect with your patients?
Connecting with my patients is an evolving art that I continue to try to improve on. The key though is really listening to them and hearing what they say even if they don't say it with words.
What are your interests outside of the office (hobbies, activities)?
My family will always be the most important part of my life. I spend as much time as I can with them. I like to garden, camp, hike and swim. When I have extra time, which is not often, I like to crochet
What is your advice for your patients?
Each day is a miracle and every second should be lived to the fullest. Keep your self healthy and when trouble comes around attack it one day at a time finding support from those people around you.
---