You are here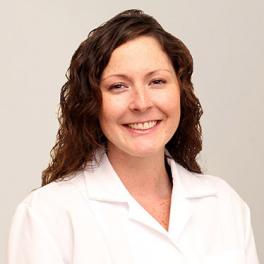 Kimberly Robinson MD
Specialties: Psychiatry, Behavioral Health
Board Certified: Adult Psychiatry, Child and Adolescent Psychiatry, Pediatrics
Languages: English
Overall Rating of Provider
---
General Info
Medical School/Degree: MD, Albany Medical College, NY
Hospital Affiliations: Garnet Health Medical Center (ORMC)
Prior Experience: University of Kentucky Medical Center, Lexington, KY
Residency: Triple Board (Pediatrics, Psychiatry, Child and Adolescent Psychiatry), University of Kentucky Medical Center, Lexington, KY
Undergraduate: Siena College
Clinical Interests:
PTSD, Trauma informed care; Depression and Anxiety, ADHD; OCD; Student Mental Health; Attachment issues; Women's Health
Year Joined: 2014
---
About Me
What made you want to become a health care provider or what is your earliest memory of wanting to be one?
I've always had a desire to help people and to work with underserved populations in some way. I found a love for biology and human anatomy and physiology in High School, and my interest in medicine was reinforced by my mentor who enrolled me in a Women in Sciences summer camp.
What do you love most about your specialty? / Why did you choose your specialty?
I love all three of my specialties because I get to take care of the whole patient and the whole family. I chose the Triple Board specialty (Peds/Psych/Child Psych)for many reasons. First, I find mental health to be an incredibly interesting and important field which undoubtedly plays a vital role in a person's overall health. In enjoy getting to know my patients and families on a deeper level; and wanted to make a difference in the area of child mental health, by utilizing knowledge to help the child and family in the most appropriate way (therapy, medication, environmental adjustments, etc.).
How do you connect with your patients?
I connect with my patients by approaching each interaction with an open, accepting and non-judgmental attitude; and a genuine desire to understand and empathize.
What are your interests outside of the office (hobbies, activities)?
I enjoy cooking (and eating!), yoga, theater, dance, volunteering and community service.
What is your advice for your patients?
I often find myself advising my patients to give themselves the permission to relax, and be kind to themselves.
---