You are here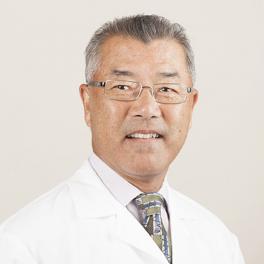 Kweon Stambaugh MD, FACS
Specialties: Otolaryngology
Board Certified: Otolaryngology, Facial Plastic Surgery
Languages: English, Korean
---
General Info
Medical School/Degree: Temple University School of Medicine
Hospital Affiliations: Orange Regional Medical Center, Catskill Regional Medical Center.
Prior Experience: University Hospital, Charlotte, NC
Residency: Otolaryngology- Head and Neck Surgery, Walter Reed Army Medical Center, Washington, DC
Internship: General Surgery, Walter Reed Army Medical Center, Washington, DC
Fellowship: Facial Plastic and Reconstructive Surgery, University of South Florida, Tampa, FL
Undergraduate: United States Military Academy
Clinical Interests:
General Otolaryngology, Sinus', Sleep Apnea, Thyroid, Facial Plastic.
Year Joined: 2005
---
About Me
What made you want to become a health care provider or what is your earliest memory of wanting to be one?
Fortunately, I did not have much need for medical assistance while growing up. So I did not have an influence from a doctor. I do remember that in high school, I was pondering what I would like to do for the rest of my life and I came to a conclusion that becoming a doctor was the best and most enjoyable career that I could think of. That choice has made me happy.
What do you love most about your specialty? / Why did you choose your specialty?
I chose my specialty for its complex anatomy and pathology. During medical school rotations, I found that the specialty of Otorhinolaryngology piqued my interest the most. It has a blend of micro level surgery as well as macro level surgery in head and neck.
How do you connect with your patients?
My personality is on the introverted side. Definitely not an extrovert. So I tend to play off the personality of the patient as we progress in the visit. Most of the time, I feel that I make a connection with my patients by the level of completeness exemplified during the visit. Some patients are amenable to be lighthearted, but majority are much more concerned about the medical issue at hand
What are your interests outside of the office (hobbies, activities)?
Family: children and grandchildren Golf Some sports viewing / following: Yankees, Golf, Nascar
What is your advice for your patients?
Be more aware of your health, in terms of knowing what meds you take and remembering important medical events, and watching the diet. Take life with moderation in all things.
---