You are here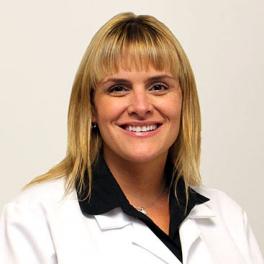 Linda J. Cuomo MD, FACC, FSCAI
Specialties: Cardiology, Interventional Cardiology
Board Certified: Interventional Cardiology, Cardiovascular Disease, Internal Medicine
Languages: English
Overall Rating of Provider
---
General Info
Medical School/Degree: University at Buffalo School of Medicine
Hospital Affiliations: Garnet Health Medical Center (ORMC), Montefiore St. Luke's Cornwall, Westchester Medical Center - Valhalla Campus
Prior Experience: Westchester Medical Center, Valhalla, NY
Residency: Internal Medicine, New York Presbyterian Hospital- Cornell, New York, NY
Internship: Internal Medicine, New York Presbyterian Hospital- Cornell, New York, NY
Fellowship: Interventional Cardiology, New York Presbyterian Hospital- Cornell, New York, NY
Undergraduate: Hofstra University
Clinical Interests:
Interventional Cardiology, General Cardiology, Women and Cardiovascular Disease
Year Joined: 2014
---
About Me
What made you want to become a health care provider or what is your earliest memory of wanting to be one?
My mother is a nurse so I have been exposed to the medical field my whole life. As a little girl, I used to love when my mom would tell me stories about being in the hospital and helping patients. Her passion for medicine inspired me to become a physician.
What do you love most about your specialty? / Why did you choose your specialty?
The one thing I love the most about being an interventional cardiologist is the ability to actually save a person's life when they are having a heart attack. I also love that in cardiology you take care of most of your patients for many years so you really get to know and bond with them.
How do you connect with your patients?
I connect with my patient by speaking with them in a way that they can understand so they are not intimidated or overwhelmed by the medical terminology. I also try to be down to earth and approachable so that my patients and their families feel comfortable talking to me about anything.
What are your interests outside of the office (hobbies, activities)?
Spending time with my husband and son, Music, Traveling
What is your advice for your patients?
It is important to do your part to stay healthy; exercise, don't smoke and follow up regularly.
---