You are here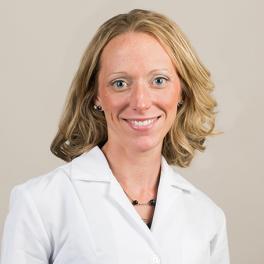 Lisa Batson MD
Specialties: Psychiatry, Behavioral Health
Board Certified: Adult Psychiatry, Child & Adolescent Psychiatry
Languages: English
Overall Rating of Provider
---
General Info
Medical School/Degree: American University of the Caribbean School of Medicine
Hospital Affiliations: Garnet Health Medical Center (ORMC)
Residency: Psychiatry - Wake Forest Baptist Medical Center, Winston-Salem, NC
Fellowship: Child and Adolescent Psychiatry - University of Louisville, Louisville, KY
Undergraduate: Quinnipiac University School of Health Sciences
Clinical Interests:
Treating children, adolescents, and adults with Mood disorders, ADHD, Disruptive behavioral disorders, Psychotic disorders and school-based psychiatry.
Year Joined: 2013
---
About Me
What made you want to become a health care provider or what is your earliest memory of wanting to be one?
I was exposed to the medical field when I was very young. I remember observing doctors moving quickly through the hallways while I asked myself what do doctors do and how do they help people? As the years progressed, I was encourage by several of the doctors that I or my family came in contact with. I decided to learn more about the profession and ultimately answer my own question of how do doctors help people the best way that I possibly could...by becoming one.
What do you love most about your specialty? / Why did you choose your specialty?
I love interacting with people, learning about life experiences, helping them through tough times, and celebrating their successes. I am fascinated by the mind-body relationship and intrigued by continual advances in diagnosing and treating mental illness. I enjoy working as a team with therapists and other medical providers.
How do you connect with your patients?
I like to ensure comfort throughout the appointment by providing a relaxed atmosphere. Patients and their caregivers should leave the office educated on diagnoses, confident with treatment plans and with all questions or concerns answered.
What are your interests outside of the office (hobbies, activities)?
I enjoy spending time with my family/friends/husband, exercising, shopping, and being near the beach.
What is your advice for your patients?
Be honest with your feelings and do not be ashamed to accept help offered. Set goals, exercise, eat a balanced diet, socialize, take a deep breath, surround yourself by positive people, and laugh...it's the best medicine.
---