You are here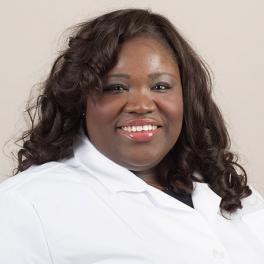 Overall Rating of Provider
---
General Info
Medical School/Degree: University of Sint Eustatius School of Medicine
Hospital Affiliations: Garnet Health Medical Center (ORMC), Garnet Health Medical Center – Catskills (CRMC)
Residency: Family Practice, Mercy Health System, Janesville, WI
Internship: Family Practice, Mercy Health System, Janesville, WI
Undergraduate: Stony Brook University
Clinical Interests:
Women's Health
Year Joined: 2013
---
About Me
What made you want to become a health care provider or what is your earliest memory of wanting to be one?
My earliest memory of wanting to be a doctor occurred at age 5 or 6 years old.
What do you love most about your specialty? / Why did you choose your specialty?
I love the continuity of care.
How do you connect with your patients?
I connect with my patients by being myself, by being open and willing to listen to my patients.
What are your interests outside of the office (hobbies, activities)?
Dancing, Theater and being around family and friends.
What is your advice for your patients?
Always try to be as complete as possible about your health history. Help me, help you.
---