You are here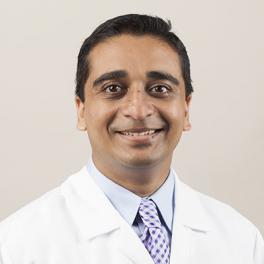 Manan Shah MD, FACOG
Specialties: Obstetrics & Gynecology
Board Certified: Obstetrics & Gynecology
Languages: English
Overall Rating of Provider
---
General Info
Medical School/Degree: B.J. Medical College
Hospital Affiliations: Garnet Health Medical Center (ORMC), Garnet Health Medical Center - Catskills (CRMC), Montefiore Nyack Hospital, St. Anthony Community Hospital
Residency: Obstetrics & Gynecology, University Hospital, Newark, NJ
Internship: Obstetrics & Gynecology, University Hospital, Newark, NJ
Clinical Interests:
Robotic and vaginal surgeries, High-risk pregnancy
Year Joined: 2010
---
About Me
What made you want to become a health care provider or what is your earliest memory of wanting to be one?
I am genetically programed to be a doctor. My mom and dad both are Ob/Gyn physicians. I have seen them working hard and enjoying the work. That's where I decided to be a doctor.
What do you love most about your specialty? / Why did you choose your specialty?
Ob/Gyn is a good combination of medicine and surgical specialty. I enjoy taking care of issues related to pregnancy and women's health. I enjoy delivering babies and doing surgeries.
How do you connect with your patients?
I like to listen to my patient and try to give them enough time to ask questions. I keep in touch with them by calling them or sending a letter. I keep them updated with the lab results or diagnostic tests. I give them all treatment options and help them to make decisions.
What are your interests outside of the office (hobbies, activities)?
Watching movies, volleyball, swimming, reading.
What is your advice for your patients?
Don't stress. Ask me if you have any questions or concerns. Don't trust what you read on Google.
---