You are here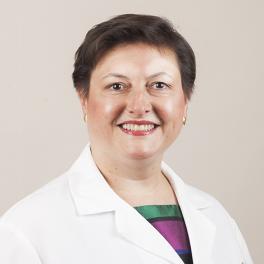 Margaret M. Coughlin MD
Specialties: Urgent Care
Board Certified: Family Medicine, Medical Review Officer
Languages: English
Overall Rating of Provider
---
General Info
Medical School/Degree: MD, University of Texas Health Science Center, San Antonio, TX
Hospital Affiliations: Garnet Health Medical Center (ORMC), Garnet Health Medical Center – Catskills (CRMC)
Prior Experience: VA Outpatient Clinic, Appleton, WI
Residency: Family Medicine, Eastern Maine Medical Center, Bangor, ME
Undergraduate: Bachelor of Science in Chemistry, St. John Fisher College, Rochester, NY
Graduate: Master of Science in Biochemistry, University of Michigan, Ann Arbor, MI
Clinical Interests:
Minor Trauma, Orthopedics, Women's Health
Year Joined: 2004
---
About Me
What made you want to become a health care provider or what is your earliest memory of wanting to be one?
I wanted to be a nurse and got a Nancy Nurse doll for Christmas when I was 5 with her own pills, thermometer and syringe for drawing blood. She coughed and complained of fever among other things. I wanted to help people. Girls who wanted to help the sick became nurses and boys became doctors. I read all about Clara Barton, Florence Nightingale etc. in grade school. However, my oldest brother was in medical school at that time and there were WOMEN in his class! So I saw for myself that women could be physicians and I was encouraged by my family and friends to go to medical school.
What do you love most about your specialty? / Why did you choose your specialty?
Urgent Care - being able to provide a quick fix for acute conditions and accidents. Providing a bit of comfort in an upsetting/unexpected situation.
How do you connect with your patients?
I like to sit eye to eye and listen to their story. Patients often think we can walk in and diagnose by XRAY vision but their history is the most important part of the encounter. Listen to the patient and they will tell you their diagnosis!
What are your interests outside of the office (hobbies, activities)?
Cooking, Travel, OPERA and any combination of these with family and friends.
What is your advice for your patients?
Take care of yourself and I hope NOT to see you (in urgent care)!
---