You are here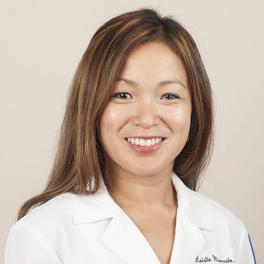 Maria Kristin P. Mercado MD
Specialties: Cardiology
Board Certified: Internal Medicine, Cardiovascular Disease, Echocardiography, Nuclear Cardiology, Cardiovascular Computed Tomography, Adult Transthoracic plus Transesophageal Echocardiography
Languages: English, Tagalog
Overall Rating of Provider
---
General Info
Medical School/Degree: University of the Philippines
Hospital Affiliations: Garnet Health Medical Center – Catskills (CRMC), Montefiore St. Luke's Cornwall Hospital, Garnet Health Medical Center (ORMC), St. Anthony Community Hospital
Residency: Internal Medicine, St. Vincent's Hospital and Medical Center, Worcester, MA
Internship: Internal Medicine, St. Vincent's Medical Center, Worcester, MA
Fellowship: Cardiology, St. Vincent's Medical Center, Worcester, MA
Clinical Interests:
Cardiovascular Imaging, General Cardiology
Year Joined: 2008
---
About Me
What made you want to become a health care provider or what is your earliest memory of wanting to be one?
I decided I wanted to become a doctor at a young age - probably at 2 or 3 years old when my mom gave me my first play stethoscope set. At the age of 5, I started browsing through encyclopedias and my uncle's old medical books, and was fascinated by pictures of human anatomy, particularly those of the circulatory system. At 10 years old, I was convinced my younger sister had hepatitis after she complained to me about her symptoms, I examined her and told her that she had hepatitis - the ER doctor disagreed, and sent her home - then she turned jaundiced the next day, so went back to the hospital, and I ended up being right. It may have just been a lucky guess (or maybe not), but that solidified my volition to become a doctor.
What do you love most about your specialty? / Why did you choose your specialty?
I think it is the most interesting and rapidly developing specialty. Numerous studies are conducted in the field of Cardiology, such that it is probably one of the most-evidence based fields of practice in medicine. I like being able to have large scale data to guide therapy, and not just anecdotal evidence.
How do you connect with your patients?
Spend time talking to them and listening carefully to their issues and never appear to be in a rush. Try to find something in common out of their medical issues.
What are your interests outside of the office (hobbies, activities)?
My interests include: traveling, food, skiing, ice skating, working out, hiking.
What is your advice for your patients?
Stay active. Eat a healthy diet - no absolute restrictions, but everything in moderation. Quit smoking. Be compliant with medications and follow-up.
---