You are here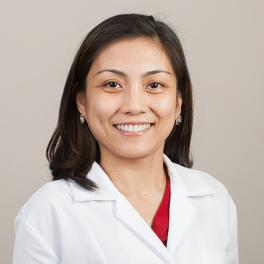 Overall Rating of Provider
---
General Info
Medical School/Degree: MD, University of the East, Manila, Philippines
Hospital Affiliations: Garnet Health Medical Center (ORMC), St. Anthony Community Hospital
Prior Experience: Hudson Valley Hospital Physician, Middletown, NY
Residency: Internal Medicine, Albert Einstein College of Medicine/Jacobi Medical Center, Bronx, NY
Internship: Internal Medicine, Albert Einstein College of Medicine/Jacobi Medical Center, Bronx, NY
Fellowship: Geriatrics, NYU Medical Center, New York, NY
Undergraduate: University of the Philippines
Clinical Interests:
Perioperative Medicine, Giving Lectures
Year Joined: 2013
---
About Me
What made you want to become a health care provider or what is your earliest memory of wanting to be one?
I have always wanted to become a doctor ever since I can remember. I remember at around age 7 or 8after our visit with our family physician, I told my mom I want to be like our family doctor.
What do you love most about your specialty? / Why did you choose your specialty?
Being an internist gives me the opportunity to see and treat the patient as a whole, as opposed to being a sub-specialist. It also gives me the chance to prepare the patient for what s ahead such as doing preventative measures as Pap smear and colonoscopy. It also gives me the opportunity to develop a relationship with my patients and their families.
How do you connect with your patients?
I love talking to poeple, being with people and patients feel that. A smile, a listening ear, a pat, always goes a long way
What are your interests outside of the office (hobbies, activities)?
I am a mom to two boys, Aidin (3 years) and Austin (6 months) and a wife. Once Austin gets a little bigger, we will again start traveling. I love to scuba dive with my hubby, but that's only until my kids are old enough to do it with us
What is your advice for your patients?
To those who smoke, stop inhaling poison and wasting your money. to the elderly, keep up the good work. To the non-compliant, I am doing the best I can, so please also do your part.
---