You are here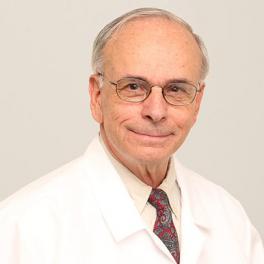 Martin Barandes MD, FACP, FACE
Specialties: Endocrinology
Board Certified: Internal Medicine, Endocrinology, Diabetes & Metabolism, Nuclear Medicine
Languages: English
---
General Info
Medical School/Degree: Albany Medical College
Hospital Affiliations: Lenox Hill Hospital-North Shore-LIJ
Prior Experience: Private Practice, Martin Barandes, MD, PC, New York, NY
Residency: Internal Medicine, Roosevelt Hospital, New York, NY
Internship: Internal Medicine, Albany Medical Center Hospital, Albany, NY
Undergraduate: Union College
Clinical Interests:
Aside from the obvious concerns involving Anatomical Thyroid Disease, including malignancy, I am especially attentive to the need for clearer definition in the appropriate evaluation, accurate diagnosis, and proper management of functional thyroid abnormalities - and, more emphatically, the avoidance of unnecessary or inappropriate treatment.
Year Joined: 2014
---
About Me
What made you want to become a health care provider or what is your earliest memory of wanting to be one?
As a young child, I actually accompanied a doctor cousin of mine on house calls in the early 1940s. He was Dr. Leon L. Rackow and he later went on to become Director of the VA Hospital in Montrose, NY. He must have made an impression on me, because I gravitated toward becoming a medical student as my education progressed.
What do you love most about your specialty? / Why did you choose your specialty?
I love the degree to which Endocrinology and Nuclear Medicine involve Mathematics, my favorite subject throughout my schooling. My interest in math led to my pursuing a fellowship in Mathematical Biology at NIH (1964-65), which in turn led to a fellowship in Nuclear Medicine/Endocrinology at New York Hospital (1967-71), and finally to my private practice specializing in the diagnosis and treatment of thyroid disease.
How do you connect with your patients?
Though my practice has grown since those early years, I have never lost my interest in connecting with my patients personally and learning about their lives, their families, and background. Many of our patients have been in my care since the 1970s - a testament, I hope, to the personal connection they feel when they come here.
What are your interests outside of the office (hobbies, activities)?
My primary interest lies in spending time with my family- my wife of 40 years, Janice; my children, Laura, Harry, Jacob and Sam; and my grandchildren, Sadie, Jack and Emily. I also enjoy downhill skiing (since 1961) and doing crossword puzzles, especially Puns & Anagrams (such as those by Mel Taub).
What is your advice for your patients?
I emphasize the importance of medication compliance, teamwork, optimism, and the expectation of good results.
---