You are here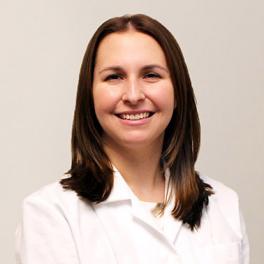 Melissa Lombardo MSN, FNP-BC
Specialties: Endocrinology
Board Certified: Family Nurse Practitioner
Languages: English
Overall Rating of Provider
---
General Info
Prior Experience: Westchester Medical Center, Valhalla, NY
Undergraduate: Bachelor of Science in Nursing - Binghamton University, Binghamton, NY
Graduate: Master of Science in Nursing - Mount Saint Mary College, Newburgh, NY
Clinical Interests:
Type 1 Diabetes; Continuous glucose monitoring and Insulin pump therapy
Year Joined: 2015
---
About Me
What made you want to become a health care provider or what is your earliest memory of wanting to be one?
My first (and only) experience as a hospitalized patient made me want to become a nurse. I was fascinated by the impact that nurses make in health care. My nursing background has played a special role in my life and career, and has given me the tools for creating meaningful relationships with my patients. After working as a staff nurse in a hospital for over eight years, I decided to expand my knowledge and grow as a health care provider by becoming a nurse practitioner.
What do you love most about your specialty? / Why did you choose your specialty?
I have both a personal and professional interest in endocrinology. Diagnosed with Type 1 diabetes as a teenager, it became my life goal to begin a career in endocrinology. As a registered nurse, I provided diabetes education to numerous pediatric patients and their families. As a Family Nurse Practitioner, I was then able to expand on that role and work as a sole provider in a challenging and evolving field.
How do you connect with your patients?
I connect with my patients by forming trusting relationships based on communication and mutual respect. There are so many factors that impact one's ability to manage a disease. My practice is based on treating the patient as a whole, not just the disease.
What are your interests outside of the office (hobbies, activities)?
Outside of the office, I enjoy spending my free time with my family and friends. I have two adorable nieces and a nephew that I can't get enough of. I love traveling, going to the movies, and trying out new restaurants. I also love to educate others about the latest technology for the management of diabetes.
What is your advice for your patients?
Just one simple lifestyle change, whether it's moving more, eating healthier, or cutting down on smoking can make a positive impact on your health. It is not expected to happen overnight. Set realistic goals for yourself. Also, diabetes does not define you. I can provide the education and tools you need, but you are ultimately in control and can lead a long and meaningful life if you choose to apply them.
---