You are here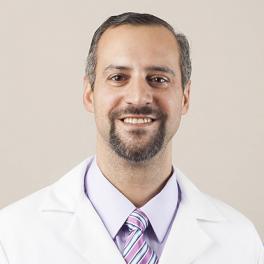 ---
General Info
Medical School/Degree: University of Medicine and Dentistry of New Jersey
Hospital Affiliations: Orange Regional Medical Center, Catskill Regional Medical Center, St. Anthony's Community Hospital
Prior Experience: University of Florida College of Medicine, Divisions of Hospital Pediatrics & Infectious Diseases and Immunology, Jacksonville, FL
Residency: Pediatrics, University of Medicine and Dentistry of New Jersey, Newark, NJ
Internship: Internal Medicine, Albert Einstein College of Medicine, Bronx, NY
Undergraduate: Stevens Institute of Technology
Clinical Interests:
HIV, MRSA, Lyme Disease, Immunodeficiency, Perinatal Infections, Immunizations (especially in special populations), Travel Medicine
Year Joined: 2012
---
About Me
What made you want to become a health care provider or what is your earliest memory of wanting to be one?
I became passionate about becoming a doctor at a young age because I knew this profession would afford me the opportunity to have a significant impact on people's lives and their well-being on a daily basis.
What do you love most about your specialty? / Why did you choose your specialty?
What I love most about the amazing specialty of Pediatrics is how resilient children are. It's an amazing feeling to see a child come in so ill and most of the time, walk away healthy. I take it personally when a kid gets sick and that's even more motivation to help them get better. I chose the sub-specialty of infection diseases because of the challenging and cerebral nature of the field. I get to be a detective at times and get to see and help children of all ages with a variety of illnesses get better.
How do you connect with your patients?
I connect with my patients because it's easy for me to relate to both the children and their parents. Whether it's showing them a picture of one of my children, telling them a personal story or just listening to what they have to say, patients and their families feel like I am a real person and more than just a doctor.
What are your interests outside of the office (hobbies, activities)?
My greatest passion outside of medicine is my family. I enjoy spending time with my wife, children and my extended family and being an active part of their lives. One of my biggest interests is sports. I am an avid Yankees fan and also enjoy football, basketball and hockey. In addition, I enjoy reading, cooking, some gardening, swimming and exercising.
What is your advice for your patients?
The advice I give most to my patients and their families is don't be afraid to ask questions. I express to them that I want them to be active participants in their medical care and should understand exactly what the diagnostic and/or therapeutic plan is. I believe that is a big key to increased patient satisfaction and compliance.
---