You are here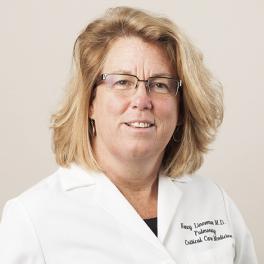 Overall Rating of Provider
---
General Info
Medical School/Degree: Albert Einstein College Of Medicine
Hospital Affiliations: Garnet Health Medical Center (ORMC)
Residency: Internal Medicine, Mount Sinai Medical Center, New York, NY
Internship: Internal Medicine, Mount Sinai Medical Center, New York, NY
Fellowship: Pulmonary & Critical Care Medicine, Mount Sinai Medical Center, New York, NY
Undergraduate: Dartmouth College
Clinical Interests:
COPD, Asthma, Pulmonary Infections, Smoking cessation, abnormal Chest x-rays and chest CT scans, Sleep Apnea, Excessive daytime sleepiness evaluations, Narcolepsy, Insomnia
Year Joined: 1997
---
About Me
What made you want to become a health care provider or what is your earliest memory of wanting to be one?
I started out in medical consulting as a statistician and was way more interested in how the patients were doing in their clinical trials instead of crunching the numbers. I was already a sophomore in college at that point; I started pre-med courses then. Moral of the story: It's never too late to find out what you love.
Fatal error: Allowed memory size of 268435456 bytes exhausted (tried to allocate 32 bytes) in /home/crhc/public_html/includes/database/database.inc on line 2171
What do you love most about your specialty? / Why did you choose your specialty?
I love the physiology about pulmonary and critical care. There is lots of data and things make sense; it's not memorization. You can figure things out. Doing sleep medicine is rewarding in being able to help someone in an area that can improve their quality of life so greatly. What fun is that!
How do you connect with your patients?
Mostly, I just talk to them and often get to know them personally over the course of their pulmonary illness or sleep issues. We may digress but always eventually cover what we need to in an appointment.
What are your interests outside of the office (hobbies, activities)?
I enjoy needlepoint, knitting and just about any type of crafting. I am an avid reader. I can be found on the sidelines of my kids' sporting events. Love to ski but like après-ski even more. Anything is fun on a sunny day outside.
What is your advice for your patients?
Stop smoking! Exercise at any level is the best type of pulmonary therapy. Make getting enough sleep a priority.
---