You are here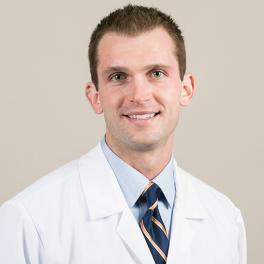 Nicholas Batson MD
Specialties: Psychiatry, Behavioral Health
Board Certified: Adult Psychiatry, Child & Adolescent Psychiatry
Languages: English
Overall Rating of Provider
---
General Info
Medical School/Degree: American University of the Caribbean School of Medicine, Coral Gables, FL
Hospital Affiliations: Garnet Health Medical Center (ORMC)
Residency: Psychiatry - Wake Forest University Baptist Medical Center, Winston-Salem, NC
Fellowship: Child and Adolescent Psychiatry, University of Louisville, KY
Undergraduate: BA - University of Louisville, Louisville, KY
Clinical Interests:
Child, Adolescents, and Adults, ADHD and Disruptive Behavioral Disorders, Mood Disorders, Family Therapy, Psychotic Disorders, Developmental Disorders
Year Joined: 2013
---
About Me
What made you want to become a health care provider or what is your earliest memory of wanting to be one?
I grew up in a home where virtues of helping others and being involved in the community were important. This upbringing in combination with my curiosity for science and how the mind works led me to Psychiatry.
What do you love most about your specialty? / Why did you choose your specialty?
The rewarding aspect of being psychiatrist comes from taking each patient's unique situation and working with them to provide relief of their physical and mental suffering.
How do you connect with your patients?
Patients are more than a diagnosis and a medication list. By understanding their individual life experiences, I hope to connect in a way that makes the patient-doctor relationship truly meaningful.
What are your interests outside of the office (hobbies, activities)?
Spending time with family, friends and my lovely wife. Traveling, exercising, and gardening.
What is your advice for your patients?
Enjoy every day and let tomorrow take care of itself!
---