You are here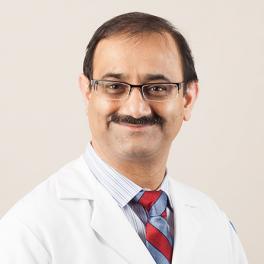 Overall Rating of Provider
---
General Info
Medical School/Degree: King George Medical University
Hospital Affiliations: Garnet Health Medical Center (ORMC)
Residency: Internal Medicine, Good Samaritan Hospital, Baltimore, MD
Internship: Internal Medicine, Wyckoff Height Medical Center, Brooklyn, NY
Year Joined: 2009
---
About Me
What do you love most about your specialty? / Why did you choose your specialty?
I love my specialty of Sports Medicine because it involves working with athletes or the general population to improve fitness and sports performance or to work with those to prevent or recover from sport injuries I chose Primary care sports medicine because it focuses on treating the "whole" patient to prevent injury, improve performance and enhance overall health. This field has evolved beyond treatment of common athletic injuries to comprehensive health care for all active patients.
How do you connect with your patients?
I try to connect to my patients by demonstrating empathy, frank discussions and listening with compassion to their stories I also try to engage my patients and empower them to be proactive and in charge of their health care.
What are your interests outside of the office (hobbies, activities)?
Current affairs, Tennis, Badminton, Ping Pong and Hiking
What is your advice for your patients?
I always advise my patients to lead an active and healthy lifestyle and be proactive and in charge of their health and well-being no matter who they are.
---