You are here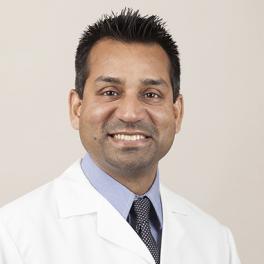 Overall Rating of Provider
---
General Info
Medical School/Degree: MD, Ross University School of Medicine, Bridgetown, Barbados
Hospital Affiliations: Garnet Health Medical Center (ORMC), St. Anthony Community Hospital
Prior Experience: Our Lady of Fatima Hospital, North Providence, RI
Residency: Internal Medicine, Monmouth Medical Center, Long Branch, NJ
Internship: Internal Medicine, Monmouth Medical Center, Long Branch, NJ
Undergraduate: St. John's University
Year Joined: 2009
---
About Me
What made you want to become a health care provider or what is your earliest memory of wanting to be one?
I knew I was interested in healthcare dating back to working in my parent's drug store as a teenager. Ultimately I went to Pharmacy school and worked for about 1 year. Throughout my time in Pharmacy school and even more so as I worked as a Pharmacist, I felt limited in my direct involvement in the patient's diagnosis and treatment plan. I will always have the greatest respect for the role and expertise of the Pharmacist but I felt that I needed to continue my education further. As I completed medical school and residency and ultimately began my medical practice, I couldn't have been more happy and fulfilled with my decision.
What do you love most about your specialty? / Why did you choose your specialty?
Preventative medicine. Ideally would like to prevent diagnoses that we have control over.
How do you connect with your patients?
I like to get a sense of where they are with their health and understanding on ideally where they should be. I try to speak candidly without overwhelming them. Early on I try to convey how we will work together to achieve these goals.
What are your interests outside of the office (hobbies, activities)?
Foremost is family time; also photography, basketball, tennis, electronics.
What is your advice for your patients?
You do your part and I assure you that I will do mine.
---