You are here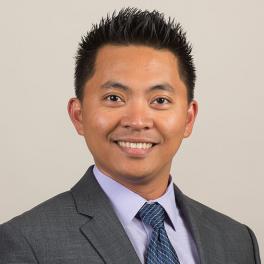 ---
General Info
Prior Experience: Hands On Advanced Physical Therapy, Middletown, NY
Undergraduate: B.S. Physical Therapy - Dominican College, San Juan, Philippines
Graduate: Far Eastern University, Philippines
Clinical Interests:
Hands on treatment
Year Joined: 2013
---
About Me
What made you want to become a health care provider or what is your earliest memory of wanting to be one?
I have always wanted to help people - but help them in a natural way without medications - in a rehabilitation way either by restoring function or stopping them from further degeneration.
What do you love most about your specialty? / Why did you choose your specialty?
What I love most about being a PT is getting people better. Especially when dealing with difficult clients and then by the time I'm don't treating them they have smiles on their faces. I chose PT because it helps people in a natural way.
How do you connect with your patients?
I connect by not only treating them as a patient but like a person. I treat them the same way I want my family treated and I joke around with them.
What are your interests outside of the office (hobbies, activities)?
I like to exercise, hike, bide, swim, kayak, anything that keeps me fit and I can enjoy with my family.
What is your advice for your patients?
Keep yourself active and eat healthy. PT isn't a quick fix but stick with it and it works.
---