You are here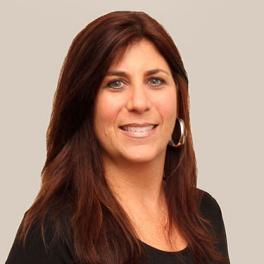 ---
General Info
Medical School/Degree: Wurzweiler School of Social Work/Yeshiva University
Prior Experience: Occupations, Inc., Newburgh, NY
Undergraduate: State University of New York at Albany
Clinical Interests:
I enjoy working with diverse populations and hope to develop more expertise in helping individuals cope with medical illness as I am very interested in the mind body connection and healing with mindfulness.
Year Joined: 2014
---
About Me
What made you want to become a health care provider or what is your earliest memory of wanting to be one?
I developed empathy at a young age for both the young and old.
What do you love most about your specialty? / Why did you choose your specialty?
I believe that people are resilient by nature but don't always realize it due to effects of nature, nurture and life experiences. I enjoy helping individuals and families maximize their strengths and restore hope.
How do you connect with your patients?
I connect through active empathic listening and validating, and take pride in providing a safe and trusting environment, conducive for change. I engage well with my patients.
What are your interests outside of the office (hobbies, activities)?
I enjoy spending time with my husband, my children and my dogs, relaxing on my deck with a book, cooking and crocheting. I hope to establish an exercise routine to support good health and well-being. This is a personal goal.
What is your advice for your patients?
I don't generally give advice to my patients. I help them to sort out their problems and concerns and find their own answers. I am interactive and give feedback.
---