You are here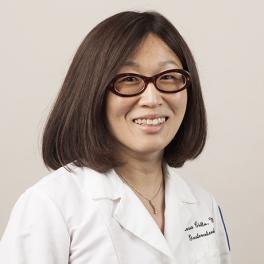 Rosa J. Cirillo MD
Specialties: Gastroenterology
Board Certified: Internal Medicine, Gastroenterology
Languages: English, Korean, Spanish
Overall Rating of Provider
---
General Info
Medical School/Degree: New York University School of Medicine
Hospital Affiliations: Garnet Health Medical Center (ORMC), St. Anthony Community Hospital
Residency: Internal Medicine, New York University Medical Center, New York, NY
Internship: Internal Medicine, New York University Medical Center, New York, NY
Fellowship: Gastroenterology, New York University Medical Center, New York, NY
Undergraduate: Harvard University
Clinical Interests:
Screening for colon cancer, inflammatory bowel disease, diverticulosis, reflux disease, PUD, celiac disease, gallbladder disease, hepatitis
Year Joined: 2002
---
About Me
What made you want to become a health care provider or what is your earliest memory of wanting to be one?
I was in a crib at age 3 after I immigrated to the US. I observed my father pouring over his Cecil's Textbook of Medicine late at night. I saw him working very hard, and I wanted to be just like him.
What do you love most about your specialty? / Why did you choose your specialty?
I get to talk about food on a regular basis. There is fascinating pathophysiology in gastroenterology, and endoscopic procedures allow for direct correlation of symptoms with actual disease.
How do you connect with your patients?
I take my time with each patient and do not bring the computer into the exam room.
What are your interests outside of the office (hobbies, activities)?
I enjoy spending time with family and friends. Dining, travel, golf, volleyball, and violin are some of my interests.
What is your advice for your patients?
Listen to your body and moderate your diet. There is such a thing as too much of a good thing. Keep a food diary; you can write it down on paper or at least tally mentally.
---