You are here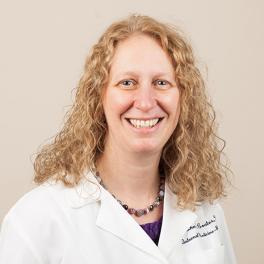 Sally Levine DO, FACOG
Specialties: Obstetrics & Gynecology
Board Certified: Obstetrics & Gynecology
Languages: English
Overall Rating of Provider
---
General Info
Medical School/Degree: New York College of Osteopathic Medicine
Hospital Affiliations: Garnet Health Medical Center (ORMC), St. Anthony Community Hospital
Prior Experience: Community OB/GYN Associates, Warwick, NY
Residency: Obstetrics & Gynecology, Long Island College Hospital, Brooklyn, NY
Internship: Internal Medicine, Coney Island Hospital, Brooklyn, NY
Undergraduate: University of Pennsylvania
Clinical Interests:
General ob/gyn, general women's health for all ages, adolescent gynecology and high and low risk pregnancy care. I perform laparoscopic, vaginal and abdominal surgeries.
Year Joined: 2009
---
About Me
What made you want to become a health care provider or what is your earliest memory of wanting to be one?
My mother was a physician and she was a wonderful role model. I think I wanted to be a doctor for as long as I can remember. It is the only thing I remember ever wanting to do!
What do you love most about your specialty? / Why did you choose your specialty?
I love both parts of my specialty. For obstetrics there is nothing as wonderful as helping a new healthy life enter this world. It is an indescribable privilege to be able to share this occasion with new parents. For gynecology, I love seeing my patients year after year and hearing about their lives and health. I enjoy working with them to keep them healthy. Obstetrics and gynecology is a mostly healthy field and I find that very satisfying.
How do you connect with your patients?
I try to connect on both a personal and medical level. We all have the same motivation and that is keeping patients healthy. The trick is finding the right way to achieve this goal with each individual person. I try to listen very carefully to what my patient is telling me.
What are your interests outside of the office (hobbies, activities)?
Most of all, I enjoy being with my husband and three children. This is my favorite thing. I also love to plant (and enjoy) my vegetable garden. I love to travel and explore new places.
What is your advice for your patients?
I advise my patients to have routine well exams so they can stay healthy. These include PAP smears, mammograms and colonoscopies, as well as regular visits with their primary care providers. I counsel them on behaviors that will help keep them healthy like smoking cessation.
---