You are here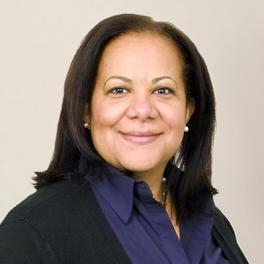 ---
General Info
Medical School/Degree: Fordham University School of Social Work
Prior Experience: Occupations, Inc., Middletown, NY
Undergraduate: Hunter College - CUNY
Clinical Interests:
Working with Adults, adolescents and children. Mood Disorders, Psychotic Disorders, Behavioral Disorders, Co-occurring Disorders and Family Therapy.
Year Joined: 2014
---
About Me
What made you want to become a health care provider or what is your earliest memory of wanting to be one?
I grew up in a family were serving others was paramount. While working in a hospital setting I became intrigued by patients ability to recover. I learned that recovery is possible. I decided to return to school and obtain my social work degree which allows me to continue serving others and to assist patients in their recovery.
What do you love most about your specialty? / Why did you choose your specialty?
What I enjoy the most is seeing my patients making progress towards their recovery, overcoming barriers and living a fulfilling life.
How do you connect with your patients?
By treating every patient like I would want to be treated, and by being empathic to their needs.
What are your interests outside of the office (hobbies, activities)?
I enjoy spending time with my family, watching funny movies and going on vacation.
What is your advice for your patients?
Never lose HOPE and enjoy life.
---