You are here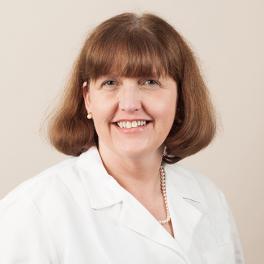 Sharon M. Rosenberg MD
Specialties: Urgent Care
Board Certified: Family Medicine
Languages: English
Overall Rating of Provider
---
General Info
Medical School/Degree: MD, University Of Medicine and Dentistry of New Jersey, Newark, NJ
Hospital Affiliations: Garnet Health Medical Center (ORMC), Garnet Health Medical Center - Catskills (CRMC)
Prior Experience: Scripps Clinic Medical Group, LaJolla, CA
Undergraduate: Bachelor of Science in Biology, Elizabethtown College, Elizabethtown, PA
Clinical Interests:
Nutrition
Year Joined: 2002
---
About Me
What made you want to become a health care provider or what is your earliest memory of wanting to be one?
When I was a small child I remember being very ill for a brief period and our family doctor would stop by our apartment on his way home some nights to check on me. He was about 6 ft tall and to a small child laying in her parents big bed he looked like a giant but was always kind and caring. He made a big impression on me. As I got older, it was always in the back of my mind that one day maybe I could be a doctor too, but somehow I didn't think I was good enough to follow in his footsteps.
What do you love most about your specialty? / Why did you choose your specialty?
I chose Family Medicine because it allows me to treat a variety of patients for a wide variety of problems. I started out in a classic medical office doing classic family medicine but soon landed in an Urgent Care and found I loved putting my skills to the test with whatever walked thru the door.
How do you connect with your patients?
I try my best to listen to what they are really coming in for.
What are your interests outside of the office (hobbies, activities)?
Computers and gadgets, healthy cooking, reading and spending time with the family
What is your advice for your patients?
We all need to recognize the importance of taking care of our bodies as best we can if we want them to be able to function optimally. We need healthy food and regular excercise to keep our body healthy and our mind sharp. I don't always follow my own advice as well as I should but I am always striving to do it better. I tell my patients they can't expect their body to run like a sports car if they fill it with discount gas and never change the oil.
---