You are here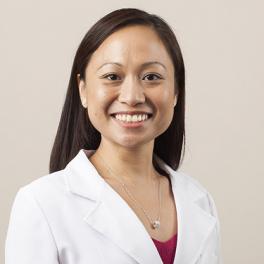 Overall Rating of Provider
---
General Info
Medical School/Degree: University of the Philippines
Hospital Affiliations: Garnet Health Medical Center, St. Anthony Community Hospital
Prior Experience: Moundview Memorial Hospital and Clinics, Friendship, WI
Residency: Family Medicine - St. Clare's Family Practice Residency program, Schenectady, NY
Clinical Interests:
Preventive Medicine
Year Joined: 2010
---
About Me
What made you want to become a health care provider or what is your earliest memory of wanting to be one?
My earliest memory of wanting to be a doctor was when I was in 3rd grade and I was interviewed for a TV program that was doing a story on gifted children. I was asked what I wanted to be when I grew up and I said I wanted to be the first doctor in the family because I liked helping people. My family and all my close relatives who saw the show got very excited. Everybody just then assumed I was going to be a doctor one day and it stuck.
What do you love most about your specialty? / Why did you choose your specialty?
I like being able to care of all members of the family and being there through every stage of their lives. I enjoy watching and being part of the family dynamics and knowing first-hand what makes each family special.
How do you connect with your patients?
I don't take myself too seriously and I think I'm pretty down to earth. I also try to find common interests with my patients and of course, a smile (almost) always works.
What are your interests outside of the office (hobbies, activities)?
I love to cook and I enjoy spending quality time with my family - doing outdoor activities and going for long walks.
What is your advice for your patients?
I know it's a cliche but it's very true - an ounce of prevention is better than a pound of cure. So I give a lot of advice about health maintenance. I also believe in empowering my patients with knowledge. I think that patient education is one of most important jobs of being a doctor.
---